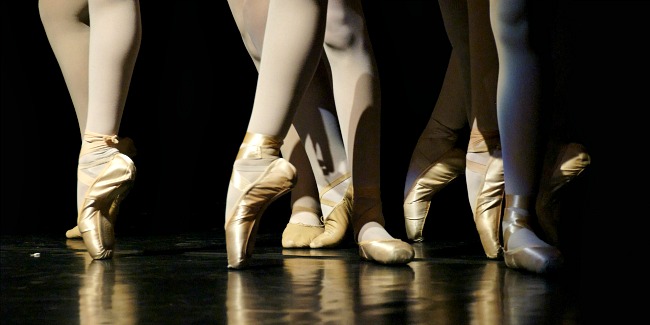 It's always an event when one of the oldest and most renowned Russian theaters, the Mariinsky, goes to the USA. This year the legendary director of the Mariinsky Theater, Valery Gergiev, brings his company for a three-week tour around ten US cities.
The large-scale tour started at the Brooklyn Academy of Music, New York, on January 14 with a contemporary opera rarity, The Enchanted Wanderer. The ballet part was opened on January 15 with the iconic Swan Lake, succedeed with the ballet Cinderella and a repertory program Chopin: Dances for Piano. From January 27 to February 1 the Mariinsky ballet continues performing at the Kennedy Center, Washington DC, where presents four famous ballets: Rite of Spring by Stravinsky, Le Spectre de la Rose by Weber, The Swan by Saint-Saëns and Paquita Grand Pas by Minkus.
Even more extensive program of the Mariinsky Orchestra starts on January 24 and will last till February 6. The concert program features world-famous pianists Denis Matsuev and Bekhzod Abduraimov and covers the pieces of works of outstanding Russian composers - Tchaikovsky, Prokofiev, Mussorgsky, and Shostakovich, conducted by Valery Gergiev and Ignat Solzhenitsyn. The geography of the tour embraces nine cities: New York, Ann Arbor, Troy, Dayton, Morristown, Chapel Hill, West Palm Beach, Naples and Miami. Should you leave in one of these cities, don't miss the chance to enjoy an extraordinary genius of the Mariinsky company.
Mariinsky Ballet Playbill

New York,
Brooklyn Academy of Music

22 January
19:30
Swan Lake
23 January
19:30
Swan Lake
24 January
19:30
Chopin: Dances for Piano
25 January
15:00
Chopin: Dances for Piano

Washington DC,
Kennedy Center

27 January
19:30
Repertoire to be performed:
28 January
19:30
Rite of Spring
29 January
19:30
Le Spectre de la Rose
30 January
19:30
The Swan
1 February
13:30
Paquita Grand Pas
1 February
19:30
 
Mariinsky Orchestra Playbill

Ann Arbor,
Hill Auditorium

24 January
20:00
Prokofiev, Piano Concerto No 3
Shostakovich, Symphony No 4
25 January
15:00
Shchedrin, Concert for Orchestra No 1
Tchaikovsky, Piano Concerto No 1
Mussorgsky, Pictures at an Exhibition

New York,
Carnegie Hall

27 January
20:00
Prokofiev, Piano Concerto No 3
Shostakovich, Symphony No 4
28 January
20:00
Shchedrin, Concert for Orchestra No 1
Tchaikovsky, Piano Concerto No 2
Prokofiev, Symphony No 5

Troy,
Music Hall

29 January
19:30
Tchaikovsky, Romeo and Juliet
Prokofiev, Romeo and Juliet Suite No 3
Rachmaninoff, Symphony No 1

Morristown,
Mayo Performing Arts Centre

30 January
20:00
Shchedrin, Concert for Orchestra No 1
Tchaikovsky, Piano Concerto No 2
Mussorgsky, Pictures at an Exhibition

Chapel Hill,
Carolina Performing Arts Centre

31 January
20:00
Prokofiev, Piano Concerto No 3
Shostakovich, Symphony No 8
1 February
14:00
Tchaikovsky, Piano Concerto No 1
Prokofiev, Symphony No 5

Daytona Beach,
Peabody Auditorium

3 February
19:00
Tchaikovsky, Romeo and Juliet
Prokofiev, Romeo and Juliet Suite No 3
Rachmaninoff, Symphony No 1

West Palm Beach,
Kravis Centre for the Professional Arts

4 February
20:00
Prokofiev, Piano Concerto No 3
Shostakovich, Symphony No 8

Naples,
Hayes Hall

5 February
20:00
Shchedrin, Concert for Orchestra No 1
Tchaikovsky, Piano Concerto No 2
Prokofiev, Symphony No 5

Miami,
Knight Concert Hall

6 February
20:00
Shchedrin, Concert for Orchestra No 1
Tchaikovsky, Piano Concerto No 2
Mussorgsky, Pictures at an Exhibition