In a few days, the world is going to celebrate the 70th anniversary of the Victory in the Great Patriotic War. It is one of Russia's biggest events - a countrywide celebration accompanied by military parades, fireworks, and air shows.
Having a great history behind it, 2015 Victory Day in Russia promises to be an event of epic scale. Besides traditional parades held in more than 20 cities, Russia has prepared several unexpected moves to commemorate the victory of Soviet soldiers against the Nazis.
A Special Victory Train in Moscow Subway
A new modern train has been launched in the Moscow Subway dedicated especially to the 70th Anniversary of the Great Victory. All carriages are decorated with Soviet posters and newspapers with chronicles of the Great Patriotic War, and feature air-conditioning, modern security & information systems.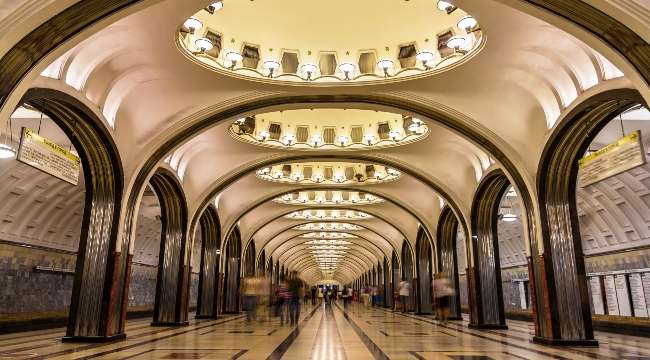 The Biggest Portrait of Zhukov
The most decorated general officer in the history of the Soviet Union and Russia, Georgy Zhukov, now has a huge 250 sq meter graffiti portrait in the heart of Moscow, right on Arbat street. So if you're here to see the traditional 2015 Victory Parade in Moscow, make sure to check out this masterpiece of street art.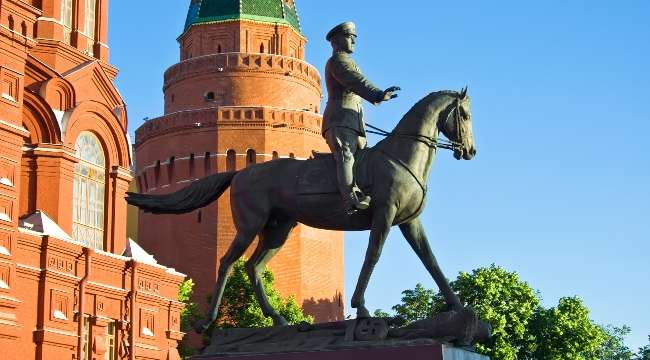 Who was Georgy Zhukov?


Georgy Zhukov was a Soviet general and Marshal of the Soviet Union.
Online Archive of War Letters
The internet giant - Google - has launched the biggest online archive of letters in Russia, dedicated to the 70th Victory Day celebration. At the moment it contains more than 800 items that date back to 1941-1945. The entire archive is in Russian.
Victory Day 2015 Coins
The Central Bank of Russia has issued 5 billion coins dedicated to the 70th celebration of Victory. 10-ruble coins consist of two parts: a ring of yellow metal surrounding an inner coin made of white metal. These coins feature official symbols of Victory Day and are accepted anywhere in Russia.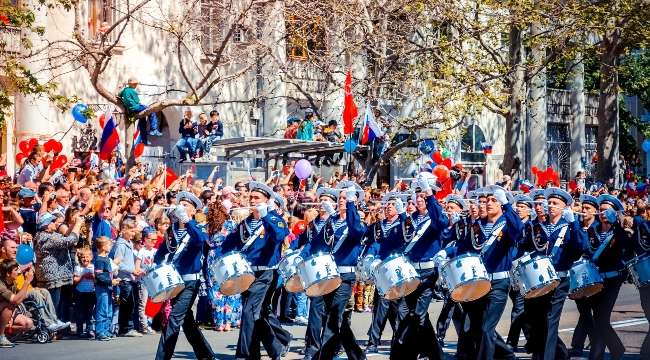 Victory Day 3D Light Shows
As part of the traditional festival "The Circle of Light" (dedicated to light design and 2D-3D graphic installations), multimedia artists are going to show two themed performances from May 8 to May 10.
When was the First Victory Parade?


The first Victory Parade in Moscow's Red Square took place on June 24, 1945.
Late spring and summer is the best time to plan a tour of Russia. The weather is great and there are numerous events (like Victory Day or Scarlet Sails) held in Moscow & St. Petersburg at this time of year.