Northern lights, Aurora Borealis, polar lights, nature's magnificent light show - no matter what you call it or how you describe it, this magical phenomenon is something to see with your own eyes at least once in a lifetime! 
The colorful display is possible to be seen above the frigid Arctic Circle regions in the Northern Hemisphere, but could it be that the perfect destination to go on a northern lights tour isn't even in Scandinavia?
Northern lights seekers who have chased the dancing multicolored lights in many countries around the globe consider that Russia is the place to go when it comes to Aurora. And it's no surprise! Half of the country crosses the polar circle. So if you ask where exactly in Russia to set forth to, point your compass to the Murmansk region that is among the top places on planet Earth for this adventurous activity. And the best part is that there are no heavy tourist crowds there, therefore you can get the ultimate authentic feeling of being at one with nature.
Best time to see Northern Lights in Russia
So if you dream to witness northern lights, consider choosing Russia as your destination. The best time for tours to see northern lights is during the aurora season which is traditionally from September to March, marking the period of time when seeing the lights high up in the north is most likely as the sky is usually clear, solar activity is high and it's dark about 19 hours each day.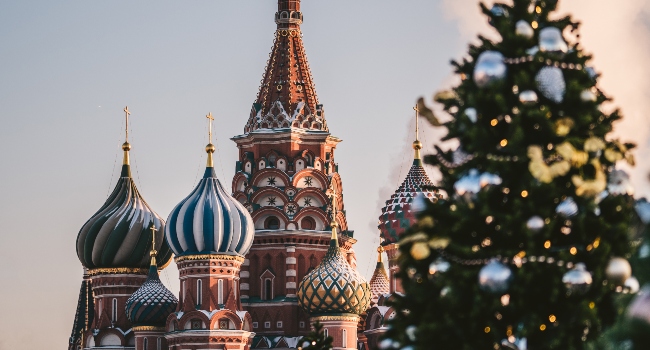 Northern Lights in Russia


Travel high up north in Russia from September to March to witness the dancing lights.
More activities to include in your Russian Northern Lights tour
Another irrefutable plus of going to Russia as a northern lights tour alternative is that it doesn't have to be only about the distant polar nature and the lights. You can see so much more by easily combining your trip with exciting winter activities, exploring Russia's capitals and national parks adorned with a white blanket of snow, and getting a taste of genuine Russian history and culture.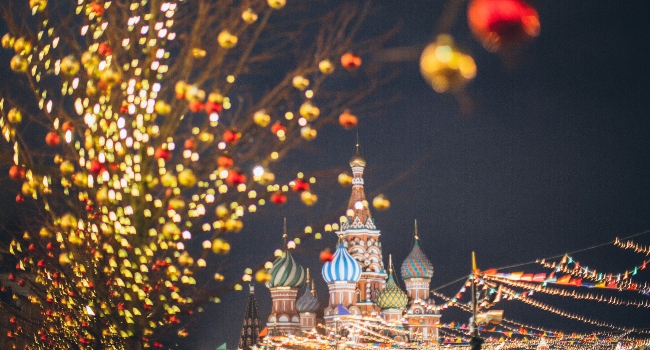 Just imagine looking at Moscow's beautiful Red Square and watching snowflakes fall on the colorful domes of St. Basil's Cathedral and the Kremlin!
Taking a Russian cooking class to learn how to make traditional dishes and tasting real Russian borscht and blini is also a treat not to miss, not to mention having an exciting stop at the Russian Vodka Museum!
Why not enjoy St. Petersburg's main attractions and palaces, including the Peter and Paul Fortress and the royal Catherine's Palace in Pushkin, which are equally stunning in the winter? Or riding on a traditional Russian Troyka — a horse-drawn sled taking you past vast valleys and forest scenery.
You can also visit Karelia's most sought after Ruskeala Mountain Park and its world-famous marble canyon.
Plus we highly recommend taking a trip to Kizhi Island to see the unique wooden Transfiguration Church.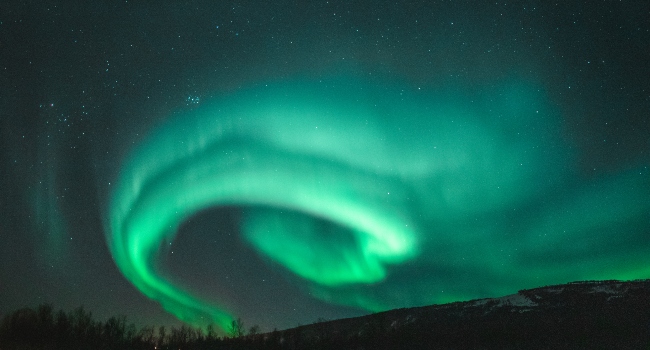 To make your northern lights trip to Russia even a bigger sensation, go on a snowmobile tour, have fun on a husky dog ride and immerse yourself in the centuries-old culture of the Saami people who have managed to preserve their distinct lifestyle.
Aurora borealis should be on the bucket list of every passionate traveler and adventure seeker. Discover Russia with a Northern Lights tour, it's a spectacle you will remember your whole life!
TIP:
For an ultimate winter ice-skating adventure you should make your way towards the former Soviet VDNKh park. It's been sparking joy to Moscovites for over 80 years!