Travel All Russia (and everyone in Russia) is ecstatic about FIFA's decision to host the 2018 World Cup in Russia. We will be servicing this wonder and helping our customers arrange trips to this once-in-a-lifetime event.
Though the 2018 World Cup is still a long wait, you can sign up for our waiting list and be the first to receive updates about our World Cup travel itineraries.
It's Worth the Wait
This is probably the biggest event in Russia after the 2014 Sochi Winter Olympics in many decades. And it definitely promises to be worth a visit. 11 cities and 12 newly built (or renovated) stadiums will host the strongest national soccer teams on the planet.
Of course, games are just one part of this huge celebration. For thousands of travelers from all around the world, it's a unique chance to see Russia and its 'off-the-beaten-track' parts like Nizhny Novgorod, Kaliningrad, Rostov-on-Don, or Kazan.
Explore Host Cities
Moscow
The bustling hub of Moscow is a must-see for most first-time visitors to Russia: Red Square and Kremlin, Tretyakov Gallery, and the legendary Moscow Subway.
Saint Petersburg
Artsy and European, St. Petersburg will take your breath away with its unsurpassed beauty and history.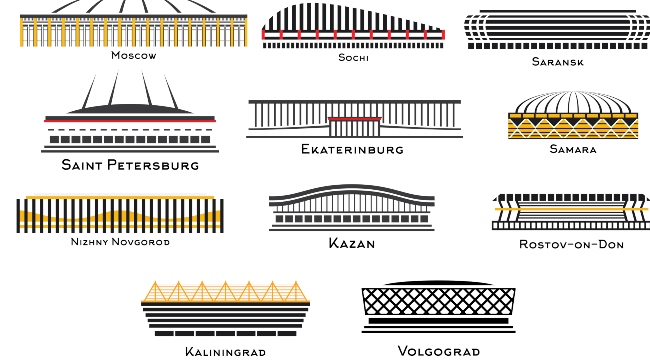 Kaliningrad
The Westernmost point of Russia, the former German town, Kaliningrad is where East meets West.
Other host cities include Sochi, Kazan, Nizhny Novgorod, Samara, Volgograd, Yekaterinburg, Rostov-on-Don and Saransk. Each of them has something unique to offer to the tourist crowd, so don't miss your chance to see Russia at a time when it's better than ever.
Explore 11 fantastic cites while enjoying one of the most famous events - the World Cup 2018 in Russia.