Our talented client has written a wonderful poem about Russians inspired by his long trip all the way from St. Petersburg to Vladivostok. He wrote this charming piece as he was traveling during the Trans-Siberian tour with a small group on board a private car with a tour leader, and we are very excited to share the poem with you!
Russians like Russia
To Evgeny Belov and those who travelled the Trans-Siberian in summer 2018
Russians like statues, and churches, sunflowers and trains;
They like ice-cream and fountains even during the rains.
They like walking, although there are traps every turn.
So listen to Russians, there is much to be learned.
Russians like imported cars, cabbage,linen & soup.
Former Tsars are a favourite as is the beetroot.
Russians forgive and Russians remember -
If their visas were longer I'd stay till September.
Russians like vodka but one drinks white wine
But I'd drink with this Russian any day and time.
by Rob Nigro (Australia)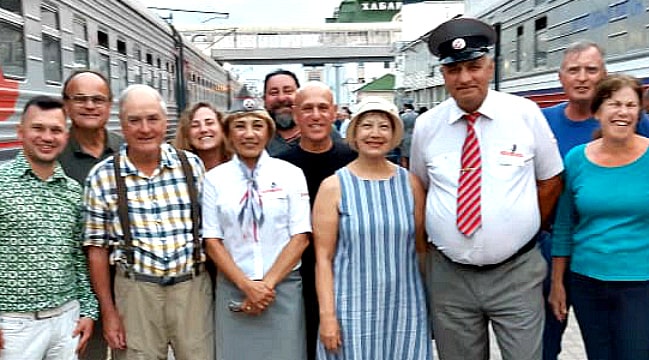 Did you know?


A properly organized sightseeing trip of one-third of the world from Russia's cultural capital, St. Petersburg, all the way to its eastern gem, Vladivostok, usually takes more than 20 days!
Setting off on the Trans-Siberian is surely a journey to remember your whole life. In total, the train covers a distance of over 9000 kilometers (about 6000 miles), passes 10 time zones, and more than 80 towns, but apart from time on board, the real treat is stopping for a day or two in cities along the way to get an in-depth exploration of them with professional local guides.
We are honestly more than thrilled to receive such talented feedback from our dear travelers who have been inspired by Russia and their adventure! Is the Trans-Siberian on your bucket list too?