Tsar's Gold Train
Meet the Tsar's Gold - a private Trans-Siberian train famous for its attentive service, opulent dining menu, spacious and comfortable compartments and facilities to cater to every need. The Tsar's Gold offers unbeatable comfort, fulfilment and luxury at a great price. There are 6 types of compartments available: from Family cabins shared between 4 travelers to ultra luxurious Platinum cabins for 2 with private showers to Nostalgic cabins with decor inspired by 1950s Soviet sleeping cars. Being a luxury Trans-Siberian train, Tsar's Gold is all about experiences: you will have a dedicated tour director throughout your entire journey. Daily onboard classes on Russian history and language will keep you entertained during your pan-continental commute, and select local guides will be taking you on city tours during your stops. The Tsar's Gold Trans-Siberian train tour is truly a once-in-a-lifetime journey! 
Tours including this Tsar's Gold Train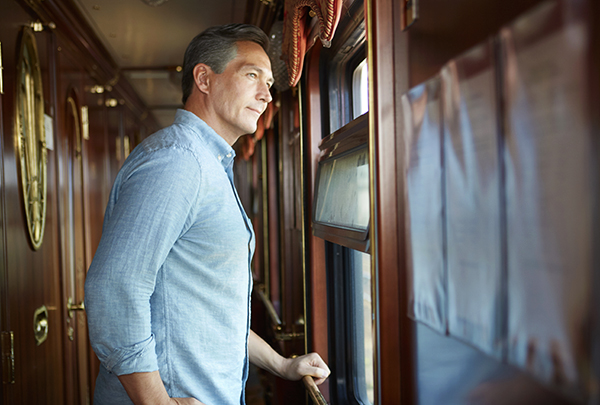 Moscow
Kazan
Irkutsk
Ulan Bator
Beijing
COMPLIMENTARY VISAS
First private train to operate on Trans-Siberian route. Tsar's Gold provides all inclusive itinerary and top-notch quality.