Volga Dream Cruise Ship
The MS Volga Dream is the queen of luxury travel on Russia's rivers. Its owners transformed this classic 1959 cruise boat into a regal passenger vessel, with spacious interiors dominated by beautiful wood paneling and crisp golden accents. The Volga Dream holds 109 passengers at capacity, and is served by a crew and staff of 60 who cater to every desire. Flat screen TVs bedeck the roomy cabins and feature international satellite programming (important for those with television serials and sports matches that simply cannot be missed). The homey lounges feature plenty of space to stretch out, with WiFi internet access for those who cannot leave their work (or social networking page) behind. The main highlight of the ship is its lecturing program where renowned professors from the world's most prestigious universities introduce you to the history of Russia, its culture and traditions. For five-star comfort, luxury, and elegance, the MS Volga Dream is the only choice on the rivers of Russia.
Tours including this Volga Dream Cruise Ship
Moscow
Uglich
Yaroslavl
Kizhi Island
Saint Petersburg
Set sail on the Volga Dream Gold cruise and see the best of genuine Russia.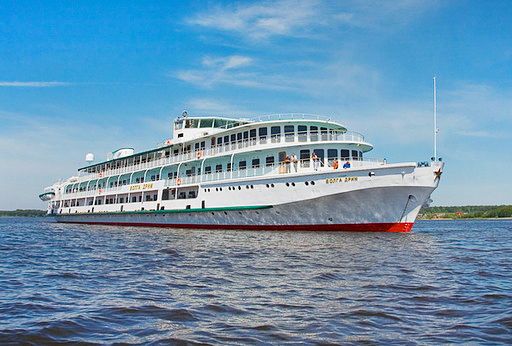 Moscow
Uglich
Yaroslavl
Kizhi Island
Saint Petersburg
Get inspired by the beauty of authentic Russian Volga River towns with the Platinum Volga Dream program.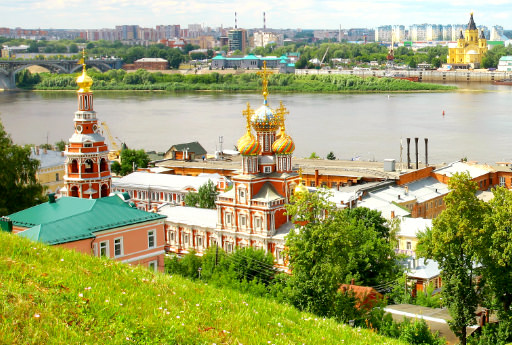 Moscow
Uglich
Yaroslavl
Nizhny Novgorod
Kazan
Samara
Volgograd
Set sail on Lower Volga on board the Volga Dream cruise ship. In 11 days make your way from the capital Moscow to Volgograd.