Russia's landscapes and bustling cities shine bright under the summer sun and offer endless opportunities for the most memorable trip of your lifetime. Russia package tours from Vladivostok in the east through the border lands near Mongolia and China and past the pebbled beaches and otherworldly landscape of Lake Baikal on into the buzzing capital of Moscow take you to another world. This summer, the capital cities and historic villages of Russia are awaiting with the opportunity for trip extensions to the hidden gems of Northern Europe.
Scandinavia & the Baltics are a stone's throw away
After a Russia land tour through St. Petersburg and Moscow or past the ancient orthodox wooden churches of Russia's quaint historic villages, treat yourself to a small extension to the Baltics and Scandinavia.
They are a stones throw away, and when travelers venture so far from home, they never regret extending their trip with a tour through the oldest cities of Europe in the Baltics and the stunning Scandinavian fjords.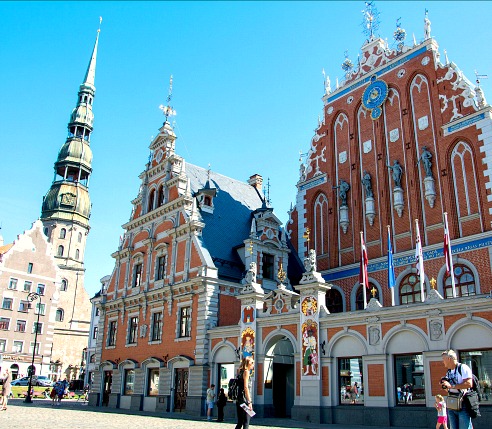 ---
Start with a Russia land tour through two of the most spectacular cities of the world. From Moscow to St. Petersburg on our Treasures of Two Capitals tour you see the infamous Red Square, the spires of the Kremlin where president Putin resides, the largest stalinist art gallery in the world that also serves as the Moscow Subway system and scratch the surface of the Winter Palace by exploring its 1,500 rooms.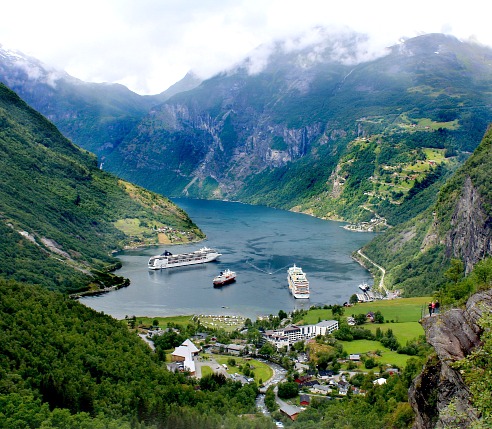 Perhaps you'll set off on the Russia's Ancient Kingdoms tour. Here you will explore the wooden architecture and unspoiled traditional life of rural Russia where the only piece of modernity is your digital camera.
You'll continue on to the ancient works of Bryullov and Kramskoy at the Tretyakov Gallery of St. Petersburg.
At the end, don't go home just yet. Add an extension to your Russia tour package and hop over to the fjords of Norway or to the German Art Nouveau Architecture of Riga and the 11th century fortress of Tallinn.
---
Why Is It Special?
All these extensions to the Russia tour packages are small group format which means that, in and of themselves, they render many benefits. Entrance fees and services, such as hotel prices, will come at a discount with group booking. You'll pay less while not compromising quality. The small and intimate size of the groups also makes for a perfect balance between making new friendships while not getting distracted on your journey.
And when you book with one agency, Travel All Russia, you are assured a seamless and carefree journey. There is no need to sync itineraries from different agents. Everything from airport pickup, hotel reservations and transfers between sights to visa preparation is taken care of by us. Rest assured all your arrangements, from leaving your doorstep to standing before the Pavlovsk Palace will be seamless and move like clockwork.
A Russia package tour opens travelers eyes up to what was once hidden to the rest of the world for almost 50 years with the chance to go further north and make your trip extra special. Our specialists are on call for any inquiries and questions you may have about how to get started with this once-in-a-lifetime trip. Contact one of our specialists online or by phone. It is our pleasure to help make your summer getaway an unforgettable one.
---