As the world's window to Russia, tours to Saint Petersburg Russia can't be missed. Gaze out over the Neva river on the Bank and Lions chain bridges, glide through the Field of Mars under the summer sun and of course stop by the Peterhof fountains to see how no expense was spared in the construction of Russian Revival architecture.
Come during the White Nights festival and your trip will be an extra memorable extravaganza as you celebrate icons of Soviet and Imperial history. Get involved with a tour to see the best of St Petersburg. There are tours to Saint Petersburg to surprise and suit any style of traveler. The key is to make the most of your travel to St Petersburg Russia and the tour options for this city will take you in every style and every direction you wish.
---
This mini-tour will take you along the jewels of St Petersburg's shore. It is perfect for those who can only travel to St Petersburg for a few days as this is a 3 day/2 night trip.
The program is fully customizable and can be organized to your exact wishes and budget with the help of our professional team.
Mold this trip to your special wishes, desires, needs or budget. Throughput the trip professional guides take you to all the highlights of St Petersburg's waterfront, making it a perfect extension for your cruise.
Sights include Catherine's Palace and the Hermitage museum.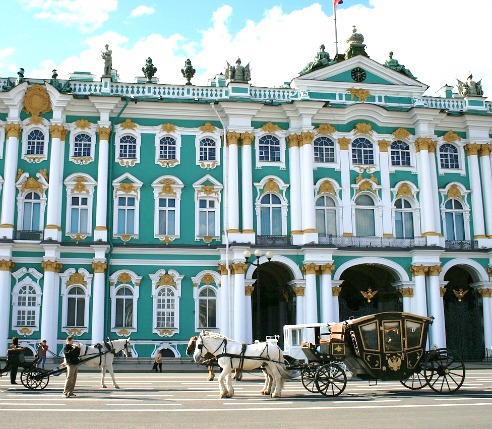 ---
Enjoy free admission to all museums on the itinerary and full processing of your Russian port visas for US citizens and visa support for customers from other countries. Meals are not included.
Prices start from 552 USD per person
2 days / 1 night flexible program
---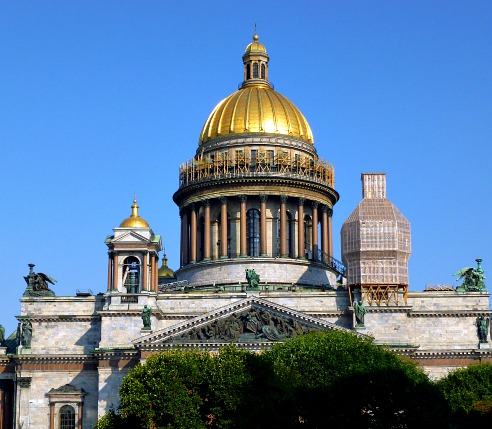 Our hand-picked guides will take you on an unforgettable 7 days through what is truly St Petersburg. Pay attention, because 7 days flies by in the blink of an eye.
All the best sights including Catherine's Palace and the Hermitage complemented by the extra special sights of St Petersburg that truly bread its magic such as the Yusupov Palace and local folk performances while tasting local Russian cuisine. You'll also get an opportunity to explore the city on your own.
---
To top it off, we pre-arrange airport transfers, a private driver, 4 star accommodation in the Hotel Rossi or the Pushka Inn, free museum entrance and full visa processing for US citizens and support for customers of other countries. Trips to St. Petersburg Russia like this deserve the real week-long experience.
Prices start from 2,381 USD per person
7 days / 6 nights flexible program
---
In Conclusion
St Petersburg is included in several of our longer tours that can take you by land or water across Russia, from Vladivostok through the Gobi Desert and past the Great Wall of China. If the end of your tour lands you in St Petersburg what better way to finish your trip than with a magical few days in the cultural capital of Russia. Add these trips to your Russian adventure or simply come on over for a few of the most enriching days of your life. We also have longer, more localized tours of St Petersburg, for those who wish for deeper exploration. These include:
Treasures of Two Capitals - Our hallmark package of 7 days through Moscow and St Petersburg seeing only the best and most spectacular sights. The tour of all tours to Russia's capital cities.
Volga Dream Cruise - A tour that takes you through Russia's quaint and untouched village life along with Moscow and St Petersburg. A comprehensive Russian experience.
...amongst many others! Browse our award-winning tours to Russia.
All our tours include hand-picked professional guides, accommodation to suit your exact needs (from luxury to budget), airport transfers, Russian visa support, and the best sights and portals into the culture by way of centuries-old architecture, festivals and traditional cuisine and folk dance. These trips to St Petersburg Russia are a short, unforgettable slice of Russia.
---