Picking the perfect ship and travel company for your cruise in Russia can indeed be challenging, especially if it is your first cruise experience. To help you see the difference and save your time choosing the best option for you, we've laid out answers to the most frequently asked questions that we receive from our travelers about Russia's River cruises.
We compared the Firebird Cruise with other cruises we offer for you to decide what to choose in order to make your trip to Russia unforgettable, and this isn't just a statement, it is a proven fact based on more than 10 years of our experience organizing trips to Russia.
| | | | |
| --- | --- | --- | --- |
| | FIREBIRD CRUISE | VOLGA DREAM CRUISE | OTHER CRUISES* |
| OVERALL VALUE GRADE | Excellent | Excellent | Good |
| EXCLUSIVE OFFER | Exclusive Classic program | Exclusive Classic program | No |
| AMAZING HOTELS | 5-star Corinthia and St. Regis Nikolskaya | 5-star Intercontinental and Angleterre | No hotels, accommodations on board of the ship only |
| VISAS TO RUSSIA | Complimentary full visa processing | Complimentary full visa processing | No visas, invitation only |
| SHIP CONDITION | New | Very good | Very good |
| PROGRAM DURATION | 13 days | 11 days | 13-14 days |
| PRICE FOR SUITE CABIN | from $8,399 | from $5,598 | from $11,199 |
| PRICE FOR REGULAR CABIN | $6,799 | $4,196 | $5,949 |
| PASSENGERS / STAFF | 329/144 | 100/50 | 200/50 |
| TOURING GROUP SIZE | Up to 14 travelers only | Up to 14 travelers only | Up to 40 people in the bus, 1.5-hour ride from the river port |
| EXPERT RATING | 4.98 | 4.7 | 4.4 |
| CUSTOMER RATING | 4.99 | 4.95 | 4.5 |
* We compare our programs with cruises organized by other leading cruise companies.
1. Will I be Accommodated only on Board the Ship?
Some providers do not include downtown accommodation, and their travelers spend all nights onboard the ship, which is a great option if your journey lasts for only a couple of days, and 4-5 hour city tours are enough to explore the main sights. However, this is not the case when traveling to Russia.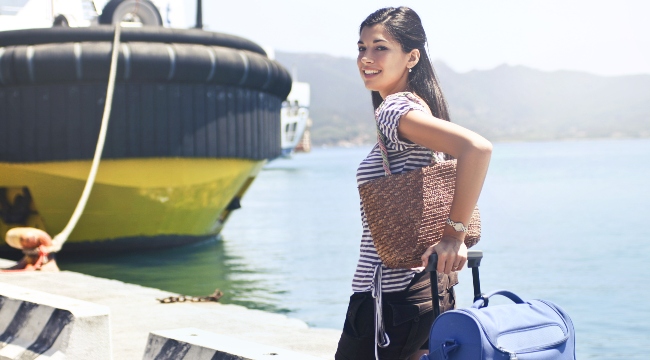 Russia's capitals are vast, to say the least, and endlessly fascinating. For this reason, a few hours is just not enough to see all of their gems, especially if you consider the long distances and traffic jams. Luckily, Russia has great accommodation options, and you will definitely feel special staying at remarkable hotels near Red Square, where sights such as St. Basil's Cathedral, Sparrow Hills, and Tretyakov Gallery are within your reach. That's why, if you prefer to spend more time exploring a city rather than being stuck in traffic, always make sure that your chosen cruise does not accommodate only onboard the ship.
When choosing the Volga Dream program, you stay at 4-5 star centrally located hotels in Moscow and St. Petersburg. This means that from 3 to 4 days of the trip, you will have the evening free to continue exploring the cities on your own or dining in local restaurants after the planned tours rather than returning to the ship, which is tied-down in the port on the outskirts of town.
Cruise Accommodation:


you stay at 5 star centrally located hotels in Moscow and St. Petersburg.
2. Are Transfers Included in the Price?
Cruise lines and travel agencies can offer a wide range of services for their passengers. We always take care of the comfort of our travelers so all transfers from the airport to the hotel or the ship are implemented at no additional cost.
3. How do I get a Russian Visa?
Be sure to start your Russian visa application process at least a month before your trip and consider using a specialist travel agency to arrange them. You will pay a similar amount of money but save a lot of your energy, plus avoid the risk of not getting your visa on time. There are 2 ways of how a travel company could handle the visa procedure. Some will provide you only with a visa invitation. That does not guarantee that the visa will be issued; you will need to fill out all applications and go to the Consulate of Russia in your home country for personal submission of documents. Other companies assist travelers with visa processing, which means you don't run a risk to miss the deadline.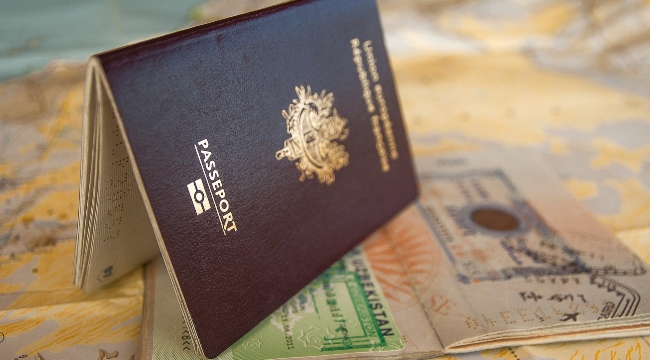 Unlike our competitors, we include complimentary full visa processing or comprehensive visa assistance for our clients. That means you don't have to bother getting required documents, such as Russian visa invitations, etc. Visas won't cost you anything if choosing the Volga Dream cruise. Our professional in-house destination management team will take care of everything and make sure you get your documents on time.
4. Is the Ship Safe and Renovated?
The luxurious Mustai Karim first touched the water in September 2019. Mustai Karim is a world-famous 5-star cruise liner and the best choice for those who love to travel with luxury. This "floating hotel" provides spacious high-comfort cabins that feature flat-screen satellite television and WiFi.
Mustai Karim is


a world-famous 5-star cruise liner and the best choice for those who love to travel with luxury.
5. What is the Number of Passengers? Is it Crowded?
Usually, Russian cruises are fitted to accommodate no more than 400 people. Mustai Karim can accommodate 300, so you won't feel crowded on the ship nor you will need to waste your time standing in lines for dinner or when boarding. So don't worry, as you will easily find a quiet place to relax and many opportunities to meet new people from all around the world.
6. How Many Land Tours Will I Have? How Big is the Group?
Some companies will promise you from 6 to 8 hours touring Moscow and St.Petersburg, which seems like a perfect amount of time to relax and enjoy your tour. However, what they usually forget to mention is that a journey to main cities like Moscow and St.Petersburg from a port often takes more than 1,5 hours, and this unavoidably means you will need to "enjoy" a tiring and crowded trip on a bus with up to 40 travelers after such a trip, one may not expect to be lively and ready to enjoy an onboard evening entertainment program.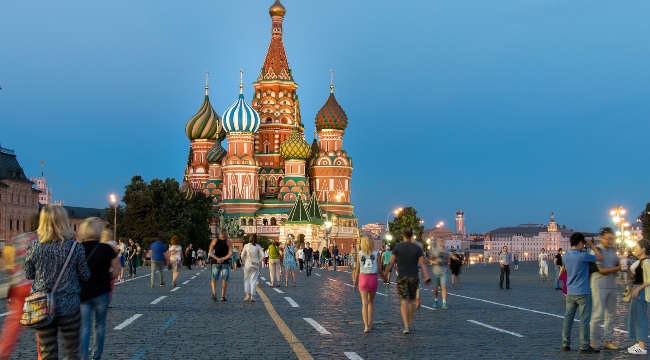 We believe that cruising should have a balance between time spent on board and time spent on land. That's why with us, travelers often spend more time exploring Russia's countryside, spectacular cities, and ancient towns on land than with other companies. We don't want our traveler to have "sea legs" that's why almost every day they have half-day land tours in the morning or evening. As well, we arrange explicit tours in Moscow and St. Petersburg. Our groups consist of less than 15 travelers, and we provide accommodation in the most luxurious downtown hotels in Moscow and St.Petersburg, so our travelers never waste their vacation time and energy.
7. What is the Price? What is Included?
Cruise prices can vary from 4.000 to more than 12.000 USD, it all depends on which provider, ship, and cruise cabins you choose. With our services, when choosing the Firebird Cruise, the price is usually from 7.000 USD for which travelers get accommodation in the most remarkable downtown hotels in Moscow and St. Petersburg, land tours with professional guides to discover the rich culture of Russia, onboard entertainment programs like Costumed Russian Tea Ceremony, Russian Cooking Class, Piano Concert and more.
We also meet and take our clients to/from the airport regardless of their flight time. We always show our clients the final price and it includes everything listed in the program, taxes, fees, port surcharges. You pay exactly what you expect.
8. Can I Trust this Cruise Provider?
When traveling to any destination in Europe, no matter if it is a cruise or a land program, always dedicate some time for reading travel reviews about the provider and organized tours before making a purchase decision. Not only does it guarantee you the company is trusted, but it also gives you a great view of what you can expect from your journey and what is the quality of their service.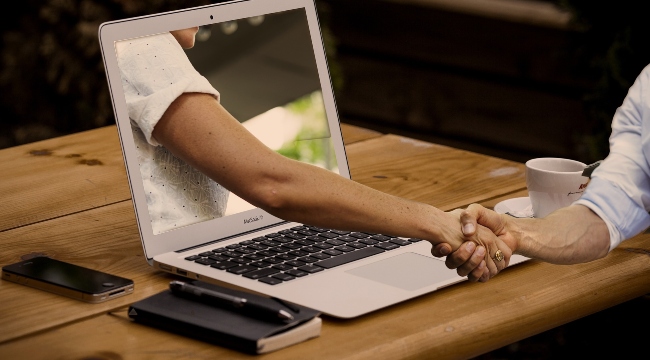 Be sure to base your decision only on those sites that are trustworthy and contain transparent customer reviews, for example, Trustpilot.
However, don't only count on a high rating; look for a company that seeks quality rather than for a greater number of reviews.
Make Sure that a Travel Company:
has a team of destination specialists and logistics that work extra hard to offer culturally rich journeys with clockwork logistics;
has a local support team and a dedicated tour guide to assist you during your trip;
is recognized globally and has awards proving the quality of its services (especially important for Russia travelers);
show you the final price that you will pay.
9. Why Should You Choose Firebird Cruise?
We want to help you explore such a big and beautiful country as Russia by a Firebird Cruise. It packages compilation features programs with extensive sightseeing tours guided by local pros so that you can be sure that you will delve into local culture to the utmost. Though it is a long trip to one of the greatest and mysterious countries globally, it is sure a relaxing and comfortable experience our travelers can't forget for long after the travel.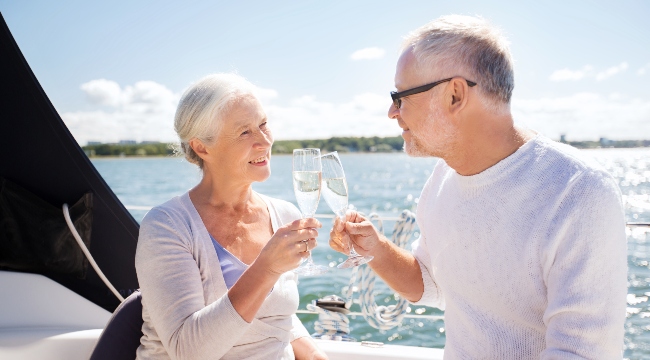 We are excited to share heartwarming poems about Moscow and St. Petersburg, written by our gifted traveler, Denise Lariviere, who recently returned from one of our Russian river cruises. Let the poems inspire you!
See all Russian River Cruises. See more reviews from our travelers.
We hope this comparison will be helpful for you and help you understand the overall value of the product better. Our destination specialists are always happy to help you plan an amazing journey. So whenever you are ready, don't hesitate to contact us.