Wondering what to bring home from your trip to Russia? Travel All Russia presents an overview of traditional crafts to clue you in on which souvenirs to bring home from your Russian river cruises and Russia Golden Ring tours.
Pottery & Wood Carvings from Uglich
From time immemorial pottery and ceramics have been highly popular in Uglich.
Thus, bringing home a bird or animal-shaped handmade clay whistle is a great idea. Souvenir shops in the old part of Uglich offer a wide range of clay goods as well as various wood-carved things, the second most popular art activity of the city.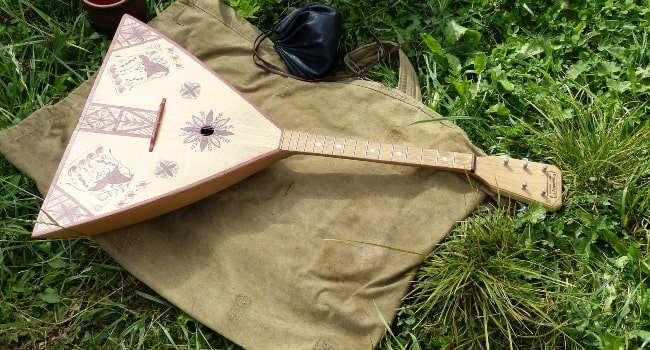 Balalaikas and engraved jewelry boxes will make charming gifts to bring home from Russia.
Gzhel Porcelain from Yroslavl
Gift stores of Yaroslavl offer souvenir-hunters many objects depicting the city's mighty mascot - the fierce brown bear. Get a clay bell with a Yaroslavl bear for good luck!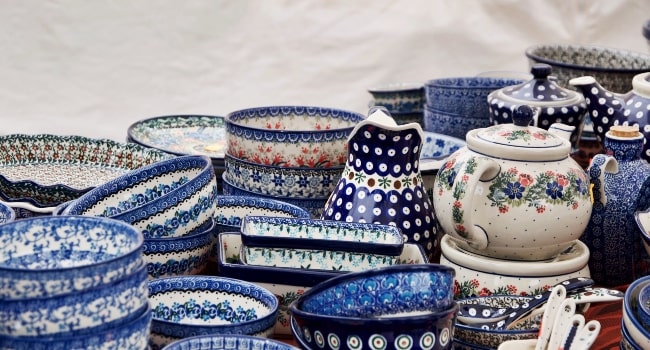 Among other crafts worth of notice are exquisite gzhel porcelain items. Each object is designed manually with white and blue enamel, making no two cups, plates, or figures the same. These Russian art souvenirs can be purchased in shops like "Mir Gzhely".
Natural Soap from Kizhi Island
The number one thing to get in the open-air museum of Kizhi, a real jewel of Russian wooden architecture, is handmade natural soap.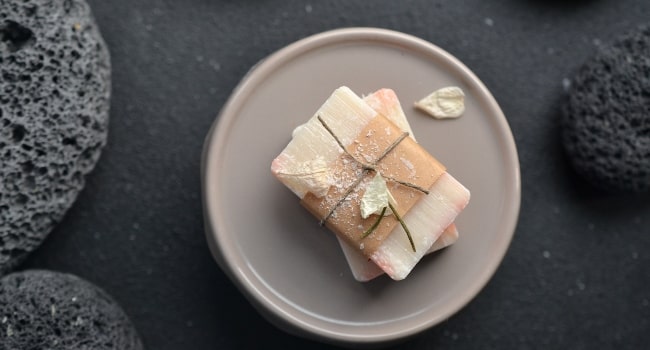 Soap is produced here in accordance with an age-old recipe with different organic plant oils as main ingredients. Some of the best-selling soaps are those with white clay and therapeutic mud.
Valenki Boots from Suzdal
Petite Suzdal is another hot-spot for souvenir-hunting. The most unique things at best prices are sold on the Market Square and in its numerous bazaars, located a bit away from central tourist attractions.
Among the things that are worth mentioning are valenki boots for winter made of natural wool and embellished with dazzling embroidery, and of course a mini-version of the national summer footwear - a pair of lapti shoes made of thatch or birchbark.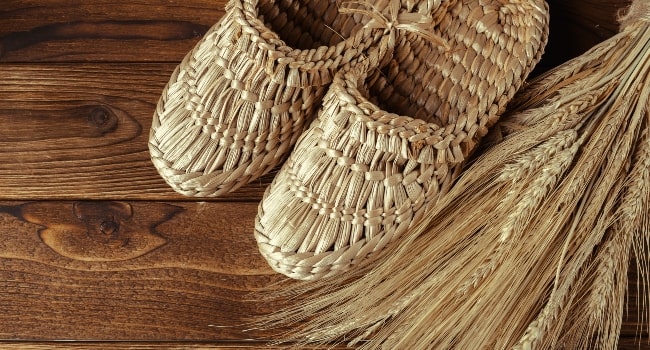 Don't forget to try local medovukha, a special alcohol drink made of honey.
Did you know?


Bast/ Lapti shoes are a very old invention. People have worn them for over 4900 years!
Platki Shawls & Khohloma Ornaments from Mandrogi
Mandrogi is the hub of genuine Russian masterpieces and craftwork. The village was founded by the country's best artisans, thus authentic crafts and best Russian souvenirs can be found here.
As such, purchase stunning platki shawls with incredible flower designs after witnessing the process of their creation in the weaver's loom hut.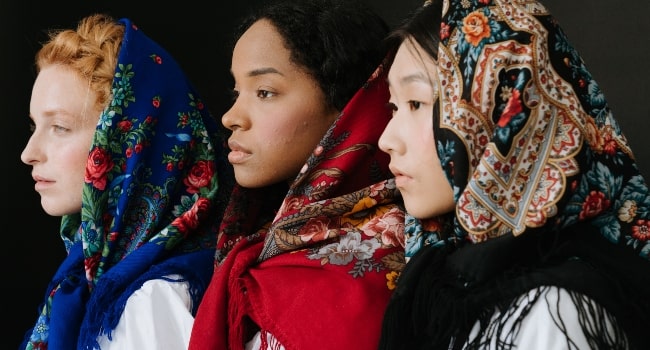 Guilloche table napkins, bead woven canvases, lace-made neckpieces, and handkerchiefs are also available in the on-site gift shops
Absolutely unmissable Russian souvenirs to bring home are decorative wooden cookery, adorned with traditional wood-painted fancy red, black and gold khohloma ornaments. Spoons, cutting boards, cups, bowls and even jewelry are a must-buy.
Fine Crystals from Vladimir
Vladimir is best known for its fine crystal, created by centuries-old traditions. The best quality crystal and objects from local glass can be found in the gift shop of the Embroidery Museum as well as in Vladimir's Old Town.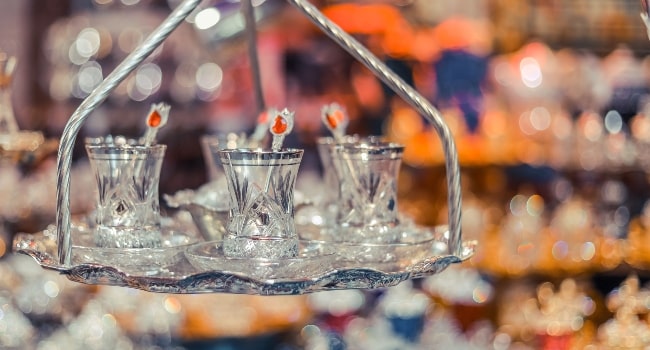 The most popular things on sale are numerous decorative elements such as statues and candlesticks, crystal jewelry, exclusive feather-shaped crystal pens, and of course fancy vases, drinking glasses, plates, and bowls.
Matryoshka Dolls from Sergiev Posad
Birthplace and home of Russia's best-recognized symbol, Sergiev Posad is the very place to shop for matryoshka dolls.
The famous "layered" dolls, symbolizing hierarchy and the importance of family, were mass-produced here during Soviet times, so if you wish to learn more about them visit the Toy Museum.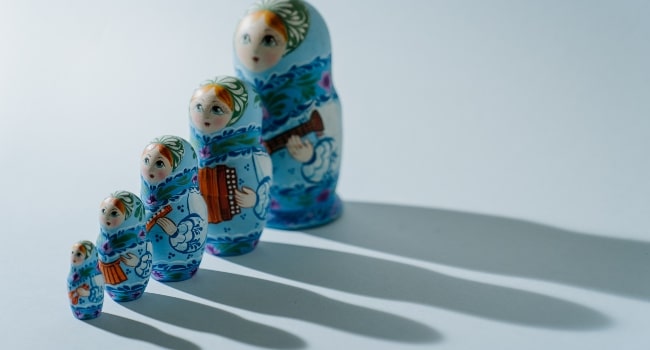 As for shopping, matryoshkas are a great idea of what to bring home from Russia. The local market near the Trinity Monastery offers a wide selection of them in different designs and sizes.
What is Matryoshka?


Back in a day, Matrona was a popular Russian name, that cames from a Latin word - Mother. Hence Matryoshka means a little mother.
Linen Goods from Kostroma
Once an important trade hub on the Volga River, Kostroma offers the broadest and finest selection of pure linen goods.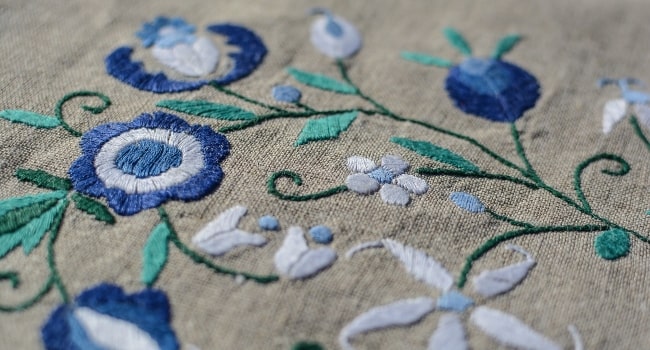 Anything from tablecloths and napkins to exclusive handmade dolls and clothes made of high-quality light natural fabric are on sale in gift stores, which are easily found in the central part of the city as well as in the Kostroma Museum of Linen.