Explore the ancient heart of the world's largest country! Russia Golden Ring tours are the best opportunities for those who wish to feel Russian soul visiting Suzdal, Sergiev Posad, Vladimir, Rostov and Yaroslavl. All of these ancient towns have preserved a lot of vestiges of the most important events in the history of Russia. These towns have been called "open air museums" for unique monuments of Russian architecture including kremlins, monasteries, and churches, that feature Russian famous onion domes. And now you have a great chance to discover them all with our Golden Ring tours! Start our Golden Ring tour from Moscow and you will additionally see two Russian capitals: inimitable Moscow and majestic St. Petersburg.
Two Capitals, Golden Ring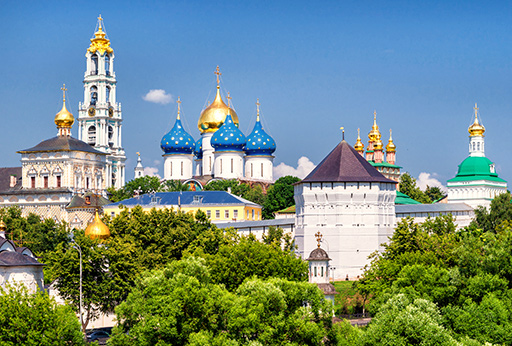 Moscow
Sergiev Posad
Suzdal
Saint Petersburg
EXTRA DAYS:
Combine your premium experience of Moscow & St. Petersburg with a visit to the heart of ancient Russia, the Golden Ring. Bimonthly guaranteed departures
Golden Ring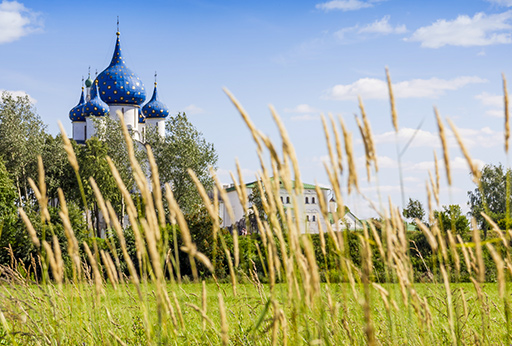 Sergiev Posad
Suzdal
Yaroslavl
Rostov the Great
Travel 700 years back to the ancient towns of the Golden Ring surrounding Moscow. This is the best place to enjoy old Russian architecture and tradition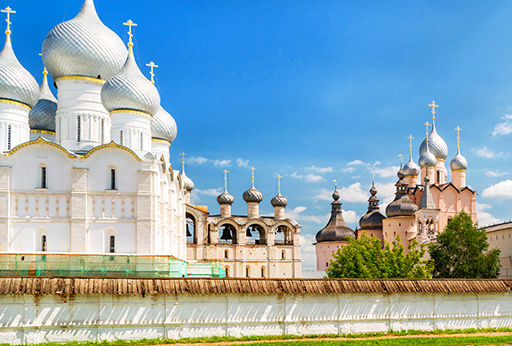 Vladimir
Suzdal
Yaroslavl
Rostov the Great
Sergiev Posad
Travel back in time to Russia's ancient towns of the Golden Ring to see authentic traditional architecture and legacy.