Often referred to as the "third capital of Russia", Kazan has much to offer travelers. It is approximately 150 years older than Moscow and is the official capital of the Tatarstan Republic. 
Located on the confluence of Asia and Europe, it is a melting pot of multiple religions, a blend of Slavic and Tatar cultures and home to outstanding architecture. Kazan is without a doubt a highlight of Trans-Siberian tours, so for those planning to travel to this one-of-a-kind city, we've put together expert picks for things to see in Kazan, Russia.
1. Temple of All Religions
Perhaps the most unusual place in Kazan is its Temple of All Religions, displaying elements of almost all major faiths in the world.
This unique architectural complex is located in the Staroye Arakchino Microdistrict of Kazan.
Being one of the main hallmarks of the city and intertwining rich in color Orthodox Christian domes, Star of David, Islamic Mosque minarets, Chinese domes, and Christian cross, this universal temple invites people of any belief.
Kazan's sights you must visit:
Kazan Kremlin
Kul Sharif Mosque
Suyumbike Tower
Temple of All Religions
Kremlin quay
Bauman Street
National Museum of the Republic Tatarstan
Petropavlovskiy Sobor
2. Kazan Arena
Recently Kazan has developed its image of Russia's capital of sport and is a city host of various sports events and tournaments from the international student Olympics and the 2016 Ice Hockey World Championship to Formula One races and World Aquatics Championships.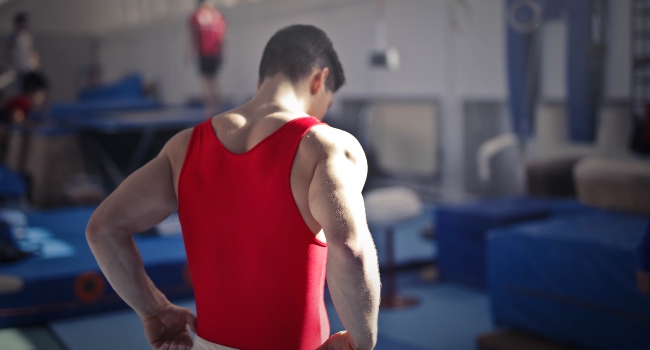 The newly-built facilities such as the Kazan Arena and are of specific interest for travelers.
3. Kazan Kremlin & Dragon Zilant
The UNESCO-listed white-walled Kazan Kremlin citadel is a historic and architectural complex that has existed since the 10th century.
It is the only Tatar Fortress that remained standing and encompasses architectural monuments with influences of many cultures dating back to different time periods.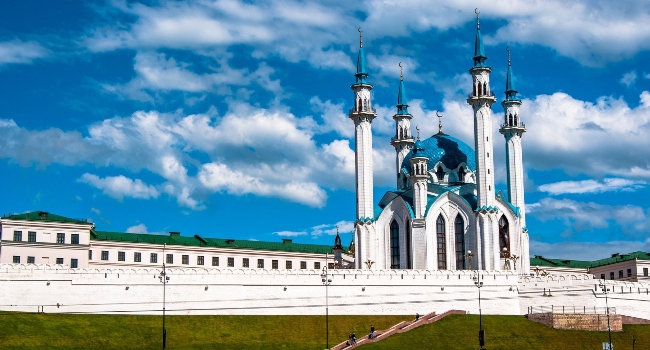 Plus for good luck, don't miss seeing the statue of Dragon Zilant, which has been the official symbol of Kazan since 1730.
4. Island of Sviyazhsk & Raifa Monastery
Sviyazhsk is a petite island city located in the beautiful surroundings of three rivers. The area has interesting cathedrals and traditional residential buildings typical of the region.
The nearby Raifa Monastery founded in 1613 is an important pilgrimage site for Orthodox Christians and a must-visit attraction.
With white-stone walls, a historic bell tower of the gates and graceful light blue domes, it is a fine example of classic spiritual architecture of its time.
5. Old Tatar Village
Where else to see Tatar architecture than in the Old Tatar village? Also called the Staro-tatarskaya Sloboda, this suburb is a preserved historic part of Kazan chosen as a place of living by local Tatars after the siege of the city in the 14th century.
This ensemble set on the banks of Kaban Lake has fine examples of authentic Tatar buildings, wooden houses with traditional decorations, shops, cafes, and religious structures.
This fantastic travel destination should definitely appear on your travel radar while planning your Russia trip.
6. Kul Sharif Mosque
Among the unmissable sights to visit during a tour to Kazan is the Kul Sharif Mosque - the biggest in Europe. The mosque's name takes after imam Kul-Sharif, an iconic leader who defended Kazan from Ivan the Terrible's Siege of Kazan in 1552.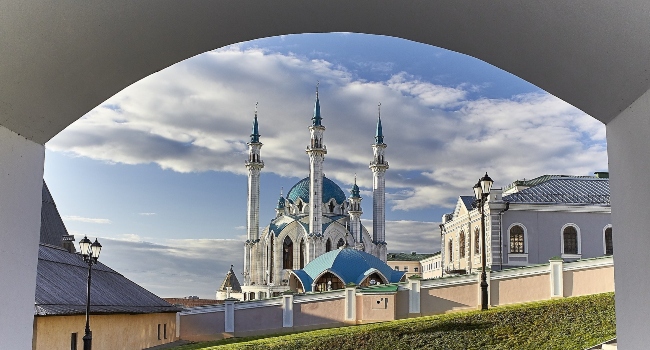 It took almost 10 years to re-erect the building of the mosque on the place where it stood originally and was completed in 2005 by the time of the city's 1000th birthday.
Today the white and blue mosque is now among the city's best-recognized landmarks.
7. Annunciation Cathedral
Kazan has long been a very religiously tolerant city and therefore the city's skyline is dominated by numerous minarets and church belfries.
The original Annunciation Cathedral dates back to 1562 and was destroyed numerous times by fires and revolutions. Today it houses the holy Our Lady of Kazan icon and opens picturesque river views.
Get inspired by this eccentric city and visit Kazan with our tailor-made tours to Russia and see its insightful sights during Trans-Siberian train tours.