Mongolia might not be the first destination that pops in your mind for journeys of a lifetime, and, perhaps, that's too bad as this extraordinary country has much to offer travelers. In this article learn more about Mongolia travel as well as what to know about planning a Mongolia vacation.
Best Time to Visit Mongolia
As mentioned in our previous introductory post, "Why Mongolia Should Be on Your Bucket List | Part 1", Mongolia weather may not be a breeze. For this reason, planning a trip for the warmer summer months is definitely a wise choice.
Plus, since most globetrotters like to add Mongolia as an extension prior to or right after the legendary Trans-Siberian rail trip (and the best worry-free and budget-saving option is joining a tailor-made small group Trans-Siberian tour which has departures available only from early May to early September), again, the warmer part of the year is taken into consideration.
If you're interested in the famous traditional Mongolian Naadam Festival (with rides and races on Mongolian horses as well as other sports competitions such as archery and wrestling), this event is held annually in mid-July. Therefore, bottom line, when it comes to Mongolia travel, summer is the top time of the year to visit.
Interesting fact


Did you know that the size of Mongolia is rather impressive? It's twice the size of Texas!
Do You Need a Mongolia Visa to Enter the Country?
Not all people can visit Mongolia visa-free. So when planning your trip, make sure to learn about the visa requirements the Mongolian government has regarding border crossing of citizens of your country.
As such, passport holders of many countries, including the USA, Canada, and Brazil, do not need to obtain a tourist visa to enter the country provided that they do not overstay the number of days they're allowed to be in Mongolia (in most cases, this is from 14 to 90 days).
An obligatory requirement for everyone is that your passport must be valid at least six months after your date of entry to Mongolia.
For Australia and New Zealand citizens, a visa is required to enter Mongolia and must be obtained in the official consulate or embassy of Mongolia prior to the trip.
Must-Taste Food And Drinks in Mongolia
Mongolian cuisine is not your typical everyday food, so during your travel make sure to try some local dishes, most of which are made in stoves.
The locals have many meat dishes and not that many with vegetables.
Khorkhog (Mongolian barbeque), mutton kebabs, mutton soup, tsuivan stew, buuz mutton dumplings, and khuushur dumplings are worth trying.
For a taste of local desserts, consider having local creamy orom; for a snack taste aaruul or qurut (dried biscuits made of cheese) or a sandwich with boortsog pastry and yak butter.
Last but not least, the must-try Mongolian beverage is called airag which is made of mare milk.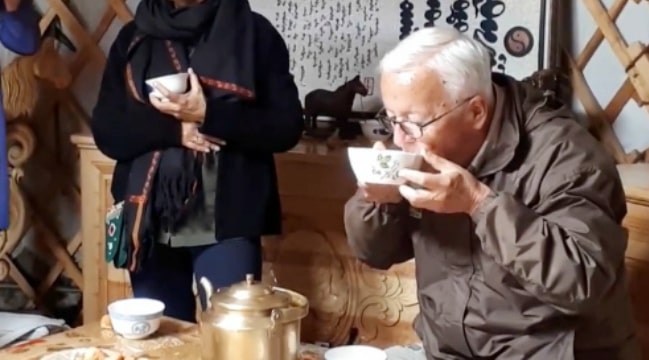 Did you know?


There is a general belief that traditionally Mongolians eat using chopsticks. That's not true. You are much more likely to be offered a spoon, fork, and knife.
What to Bring Back Home: Mongolian Souvenirs
Aside from the classic refrigerator magnets, T-shirts, and keychains, there are several one-of-a-kind things you can get during your Mongolia trip to bring back home. For instance, there are many yurt-shaped souvenirs, from tiny pillows and toys to jewelry boxes.
The traditional Mongolian ankle-bone shooting game set is among the top-sellers. You can also buy a traditional Mongolian costume, which is available in many sizes even for children, as well as unique hats.
Mongolian handmade leather crafts are worth keeping in mind too as they are of great quality and include wallets, purses, bags, shoes, belts, etc. Moreover, Mongolia is famous for its enormous production of high-quality cashmere, thus purchasing scarves, sweaters, socks, and other things from this fabric are a must, plus the prices for cashmere are relatively cheaper there than in other countries.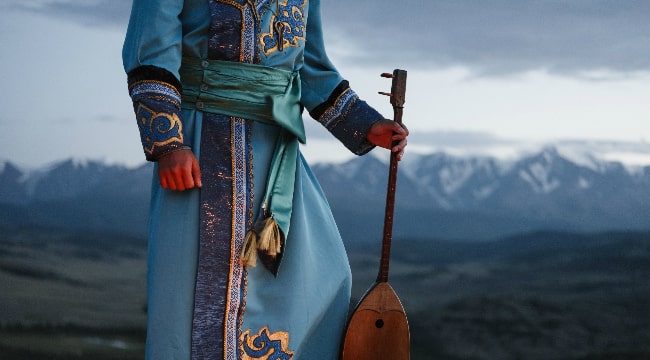 Mongolian Currency
The official currency of Mongolia is the Mongolian Tugrik (₮). The country uses paper banknotes, with the largest note being 20000, and coins.
The usual rate for exchanging Mongolian currency to USD is: 1 USD = 2440 MNT and you can do so in local banks and exchange offices upon arrival.
Speaking of payment methods in Mongolia, keep in mind that not all places accept cards, especially credit cards.
Thus it is best to have your debit card with you. Plus, you can easily withdraw cash in the many ATMs located in Ulan Bator.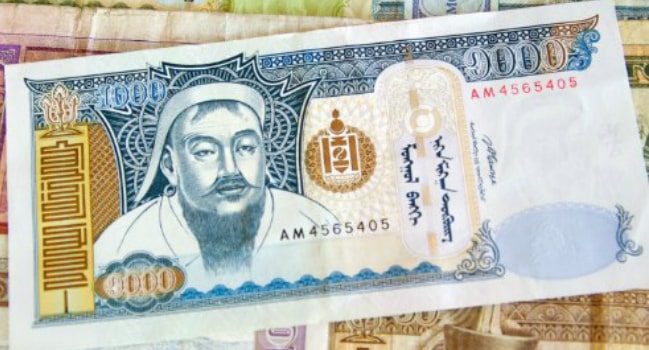 TIP:
Remember, the farther you go from Ulan Bator, the better it is to have cash with you to make payments (instead of your cards).
Mongolia Travel Packing List
To make it easier for you to prepare for your Mongolia visit, make sure to pack a pair (or two) of comfortable walking shoes, you can do with a pair of gumboots if you're planning to visit Mongolian national parks as well.
The weather is fast changing, so a wind and waterproof jacket, raincoat, and some warm clothes like a hoodie or sweater are a must. A mosquito repellent spray, sunscreen, and an umbrella certainly won't hurt either.
What's for Mongolia electricity, note, that Mongolian sockets are for 220V appliances.
Thus, if your devices, including chargers for your mobile phone and camera, are for, say 110V like in the USA, you'll need a special plug adaptor for them to work. It is advisable to get one back at home before the start of your travel, provided the opportunity to do so.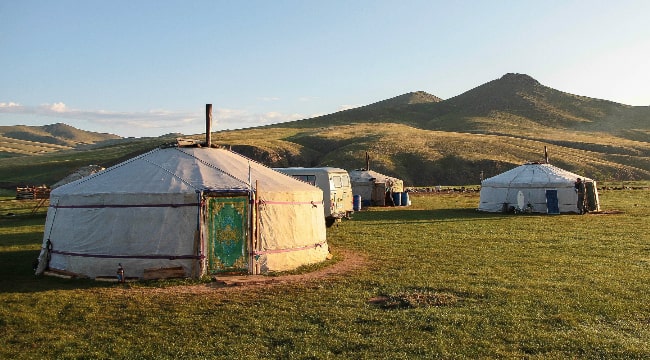 Is Mongolia Safe?
In general, Mongolia is a safe country to visit, especially when traveling as part of an organized Trans-Siberian rail tour. Regardless, it always doesn't hurt to follow safety precautions to safeguard yourself from pickpockets and other unfortunate events. We advise to not leave your belongings unattended, to keep valuables and your passport in safety deposit boxes at your hotel, and to carry your wallet and mobile phone somewhere out of easy reach, for example, in inner pockets of your clothes.
Interesting fact


The country of Mongolia boasts one of the lowest rates of crime in entire Asia.
Summing up, travel to Mongolia is a great opportunity to explore a destination that is out of the ordinary. The country will certainly be one to remember and will surprise you with its uniqueness and unmatched culture, traditions, and nature.