Previously we have discussed what to expect from train travel in Russia, the essential things you have to think about before embarking on a Trans-Siberian tour. Now, it's time to elaborate on the available modes of travel before you can decide what works best for you.
Local vs Private Trains
Travel on Private Trains
When taking on a Trans-Siberian adventure, the first choice you have to make is whether you would like to travel via regular local trains or take a private touristic train. But what's the difference between these two?
Private trains are created for tourists and function like hotels on wheels, meaning that they have everything on board, including sleeping compartments, showers, a restaurant, as well as an entertainment program. There is also a tour leader always traveling with the group.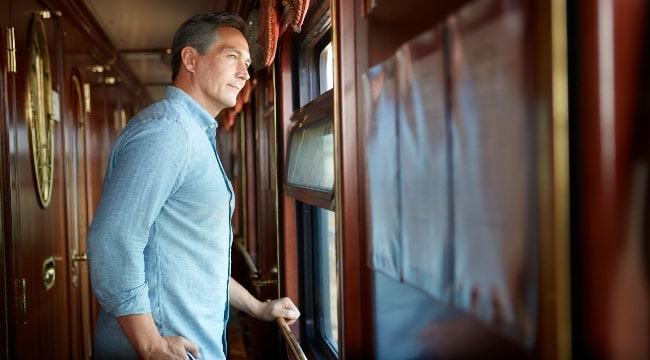 Generally, these tours are shorter than the average Trans-Siberian journeys because you don't stay overnight in the places you visit. It might seem like a good idea not to waste your time on sleeping in hotels, but in fact, being on the train the whole time is really exhausting. Showers on board is another point for consideration.
Remember we told you that private trains are just like hotels on wheels? Well, it's more like a hotel group on wheels, having under its brand 3-, 4-, and 5-star hotels. What we are trying to say is that depending on the type of cabin you book, you will have different conditions. As such, lower class cabins suggest sharing shower facilities between up to 8 cabins, while higher class cabins are equipped with private showers. But of course, just like with hotels, the more you want to get, the more you'll have to pay. For example, on "Tsar's Gold", one of the most famous private Trans-Siberian trains, the prices start at $6,000 per person based on four travelers sharing a cabin and end at $18,000 for the highest class cabin based on double occupancy.
The alternative option is going with local trains. These trains depart according to the schedule, and their primary function is delivering people from point A to point B rather than accommodating tourists. But this too, of course!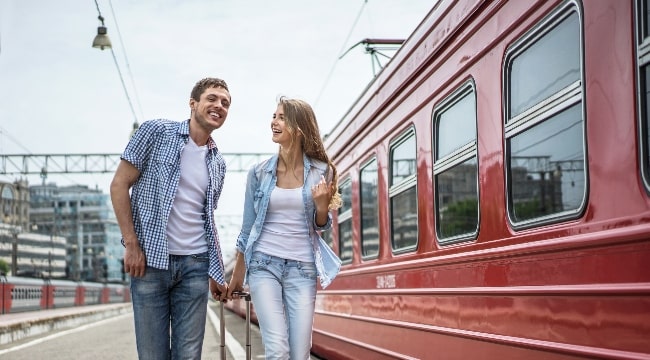 Local trains might not be as comfortable as private ones, but they are pretty good. You can read more about them in the first part of our Trans-Siberian series "Trans-Siberian Train: Expectations vs. Reality."
Probably the most significant difference here from private trains is the lack of shower facilities on board and traveling with the locals.
So what does it mean to you? Will you be not showering for 15 to 20 days? Will you get lost somewhere in Siberia not being able to break through the language barrier?
Not necessarily. Local trains are just as good as private trains for taking a Trans-Siberian trip, as long as you do it right.
Now let us dwell on your options here.
Private trains pros:
Tour leader and entertainment program on board;
Shower facilities on board;
No need to drag your luggage to/ from hotels.
Private trains cons:
High prices;
You might have to share the shower with people from other compartments;
A lot of time spent on the train and lack of time for touring the destinations;
No flexibility on the dates.


DIY, Private or Small Group Tour?
As soon as you read "local trains, travel with locals, the language barrier," you have probably thought of an independent DIY tour. Well, that is definitely an option. However, we wouldn't recommend it to those who don't speak a word of Russian. You may think we're exaggerating, but the truth is the farther you are from Moscow, the fewer people speak English. Sometimes, ridiculously few. But in any case, if you feel confident about taking this trip, here are a couple of tips.
Don't book the cheapest train tickets. Otherwise, you will end up sharing your sleeping space with ten other people;
Stay in the cities overnight. This way you will have enough time to explore the places, as well as get comfortable beds and shower facilities;
Don't hire taxi drivers hustling around the train stations. You will pay double or maybe triple;
Take care of your visas on time!
Before making your decision in favor of a DIY Trans-Siberian, think twice because it is not the easiest journey to plan on your own.
Besides, there are plenty of other offers on the market for a similar price but with less pre-tour arrangements effort. Precisely, you can opt for a private or small group tour arranged for you by professionals, while you don't have to worry about anything. Plus, when it comes to joining a small group tour you'll not only save your budget but also save lots of your time on trip planning, trust us, a ton of time!
DIY Trans-Siberian pros:
Low cost;
The flexibility of schedule.
DIY Trans-Siberian cons:
It's difficult to arrange on a quality level;
Language barrier throughout the trip and planning process;
You have to deal with the paperwork (visas) yourself.


The Private Trans-Siberian Tour Option
A private Trans-Siberian tour is organized for you and your party by a team of professionals who take care of every aspect of the journey, including your train tickets, transfers, accommodation, guides, etc. With that, while we are planning your trip, you have full flexibility to decide on the inclusions and the final word on your schedule. However, you have to understand that it is a complicated tour, so the arrangements must be finalized in advance.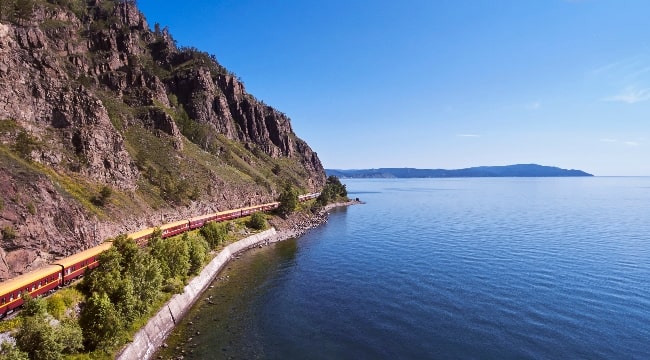 Another common question we receive from our clients is whether they would be traveling by themselves (without someone accompanying them on board) if they opt for a private tour.
The answer is yes. You will be traveling by yourself without a tour guide to assist you along the way. However, we book only fist or second class tickets for our customers which means you will have your private lockable compartment.
At every destination, your private driver will be already waiting for you by the time you arrive. Your safety and comfort is our priority. You are also shown around the cities by professional English-speaking local guides and stay in only hand-picked best hotels.
Private Trans-Siberian pros:
It is custom made just for you, so you have full flexibility of the dates and inclusions;
You have everything arranged for you, including knowledgeable English-speaking guides in each of the destinations and hotels for your comfortable overnights;
It is a hassle-free and safe experience;
Your visas are on us.
Private Trans-Siberian cons:
The price might be a little steep if you are a single traveler.


Small Group Trans-Siberian Tour: Why to go
Another great way of exploring the Trans-Siberian route is joining a small group tour. Our small group Trans-Siberian tour combines all the best you can get from traveling on a private train and taking a private tour using local trains.
For our departures, we book a 1st-class private car (with cabins for 2 travelers each) for the whole length of the journey, which is attached to the departing local trains when we need it, and detached when we are staying overnight in the cities.
This way, you can leave your luggage inside the carriage all the time, and have only a small carry-on bag with you for hotel stays. And yes, you won't spend more than two consecutive nights on a train, the hotels will be booked for your comfort in each place you stay.
You will also have an English-speaking tour leader traveling with you on and off the trains, as well as local guides at each destination to provide you with the most knowledge and expertise.
And with all of that, the cost is lower.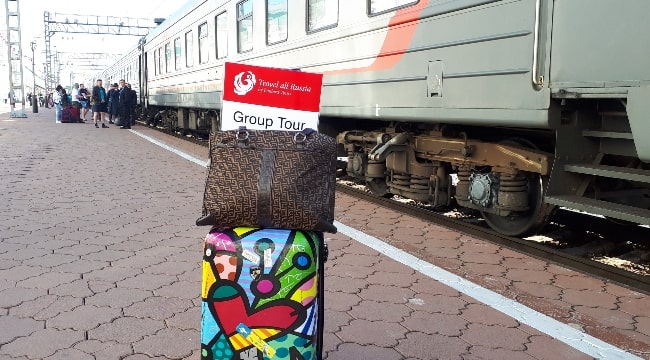 Small group Trans-Siberian pros:
A private car, which allows safely storing the luggage there at all times;
Tour leader for the whole length of the journey;
Professional local guides;
Overnights in hotels, thus comfort and enough time to explore places;.
Visas are on us;
Reasonable price.
Small group Trans-Siberian cons:
As you can see, there are plenty of options for you to choose from and we hope this review makes it easier for you to make up your mind on how to explore the legendary Trans-Siberian route. If you still have questions or are interested in one of our Trans-Siberian tours, do not hesitate to contact us.