It's no surprise Trans-Siberian is the journey nearly everyone wants to do as it is considered to be the longest rail journey in the world you can make on a single train. With one of our carefully planned small group tours, you will cross a third of the globe on board the legendary Trans-Siberian Railway. You will travel in comfort in a private 1st class rail car with an experienced dedicated tour director. This means a new clean coach will be attached and detached to trains at the stops, giving you the chance to travel in one same cabin throughout the whole journey. Together with up to 16 international travelers you will cross up to 7 time zones and travel through Ural mountains and endless forests, enjoy carefully planned tours during stops and relax at top local hotels. This will be a trip of a lifetime for you and we will make sure you get to explore main historic cities and fascinating villages, meet with locals and enjoy relaxing time on the train. Everything from visas to tours and transfers is included
Top picks from Travel All Russia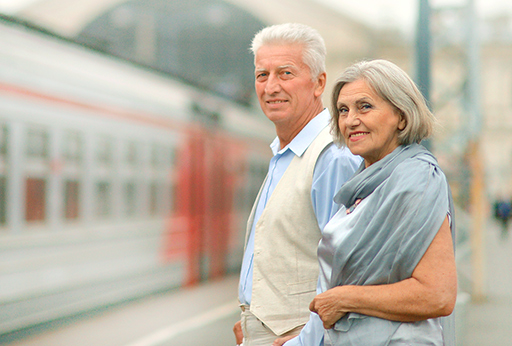 Moscow
Kazan
Ekaterinburg
Irkutsk
Ulan Bator
COMPLIMENTARY VISAS
Ideal program for travelers who want to explore authentic Trans-Siberian. Travel in comfort on board your private train car, with professional dedicated tour director and expert service.
Trans-Siberian
Moscow
Ekaterinburg
Novosibirsk
Irkutsk
Vladivostok
COMPLIMENTARY VISAS
All aboard! Explore Russia far and wide in 20 days with our new small group Trans-Siberian rail adventure from Moscow to Lake Baikal to Vladivostok. Get some extra comfort while traveling by a private car through the whole journey.
Moscow
Kazan
Ekaterinburg
Irkutsk
Ulan-Ude
Khabarovsk
Vladivostok
COMPLIMENTARY VISAS Set off on a 19-day journey to remember and cross the vast expanses of Russia from Moscow to Vladivostok. Explore Trans-Siberian gems and take in the beauty of authentic Russia during guided city tours and included activities.