The Trans-Siberian holds the record for the world's longest railway stretching through three countries and a dozen time zones. People often call it the 8th Wonder of the World and taking a journey along this magnificent train route is a dream vacation. Browse our select Trans-Siberian train journeys and get in touch with our travel specialists to start planning yours! 
Top picks from Travel All Russia
Ulan Bator
Irkutsk
Ekaterinburg
Kazan
Moscow
SALE: 30% OFF! The Trans-Siberian adventure you've been longing to set off on: private train car and included Russian & Mongolian visas.
Vladivostok
Khabarovsk
Ulan-Ude
Irkutsk
Ekaterinburg
Kazan
Moscow
SALE: 30% OFF! Take the chance to cross the biggest country in the world from east to west on a 19-day journey on a private train car.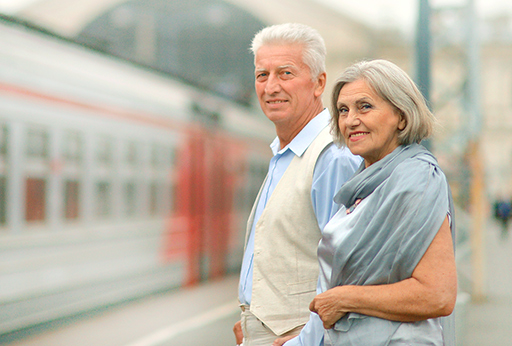 Moscow
Kazan
Ekaterinburg
Irkutsk
Ulan Bator
SALE: 30% OFF! Ideal program for travelers who want to explore authentic Trans-Siberian. Travel in comfort on board your private train car, with professional dedicated tour director and expert service.