An outstanding part of pristine Siberia nestled in the far east of Russia is worth visiting at least once in a lifetime. Wondering what season would be the most suitable for your adventure? Then continue reading, we'll help you to understand what Baikal weather is about!
Lake Baikal Facts
It goes without saying, Siberia represents something way more divergent in comparison to never-sleeping Moscow or lively Saint Petersburg. With its untouched nature, stunning mountain landscapes, impassable taiga, and scenic shoreline, this fantastic place has something to meet any taste.
Thus Lake Baikal is a popular choice not only among intrepid adventurers but also families who'd like to spend more time with their loved ones and learn more about Russian biology and geography. Impressing everyone with its extensive natural variety, the lake also serves as a home for more than 2000 plant and animal species, the majority of which can be seen only in the surrounding area.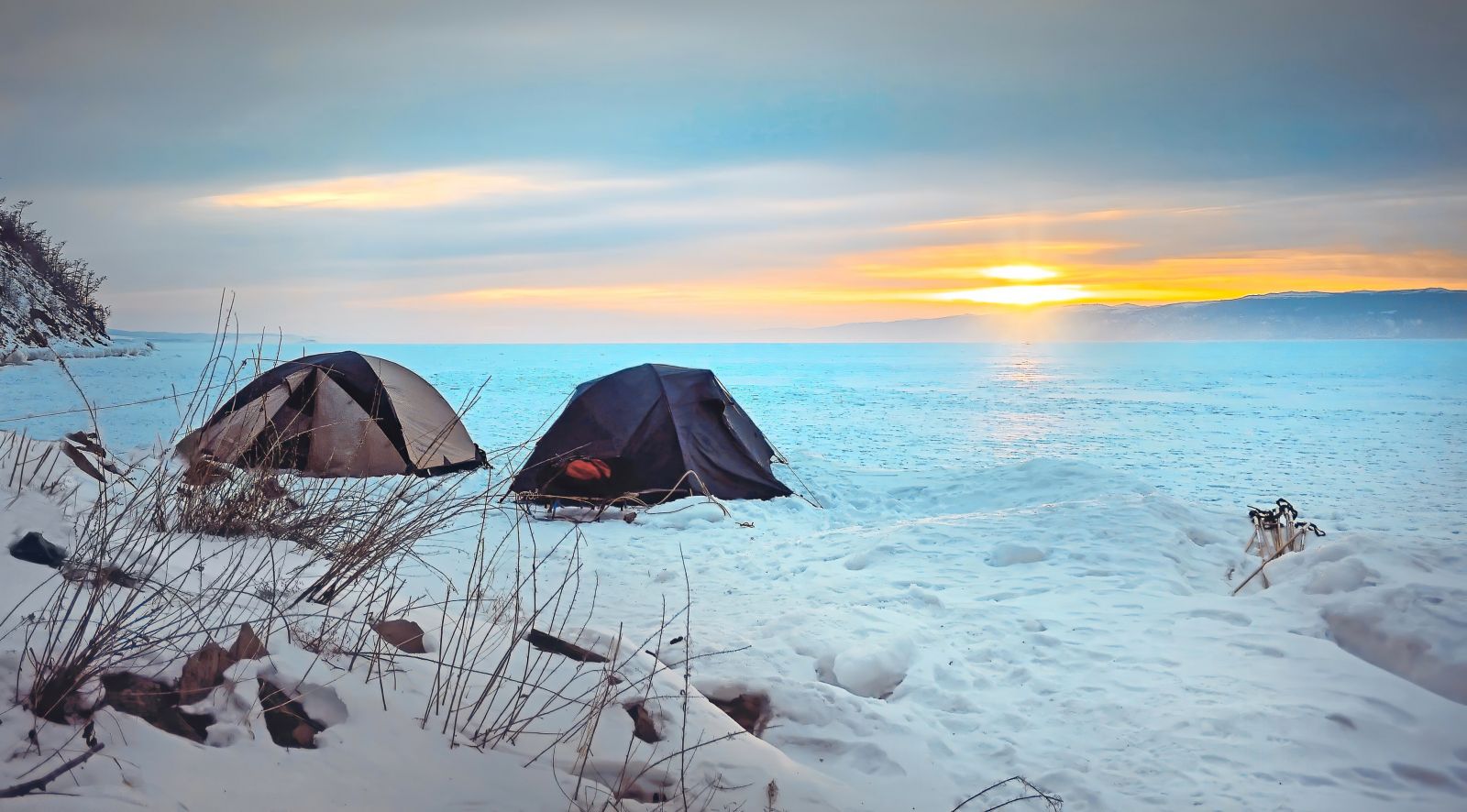 Did you know that Baikal contains the fifth of the planet's freshwater? Representing an abyss that goes for 1642 meters or 5387 feet low (the triple height of Burj Khalifa!), crystal clear Baikal is the deepest lake in the world!
A new destination requires a new level of preparations, right? Thus, choosing the right time for your Trans-Siberian vacation is one of the most crucial trip planning details. To maximize your visit to legendary lake Baikal, below you can find some useful information about local weather conditions and what to expect during various times of the year!
Quick Baikal Facts
Location: southern Siberia, Russia
Surface Area: 31,722 sq km (12,248 sq mi)
Max. Depth 1,642 m (5,387 ft)
Number of Islands: 27


Baikal in Winter
When it comes to Baikal travel, each season has its perks and something unique to offer. The local climate is merely perfect for winter sports enthusiasts, and the diversity of available activities is impressive even for experienced travelers. See Baikal waters embellished with the delicate pattern of frozen air bubbles, go dog-sledding through the taiga and spend time with lovely animals, or enjoy a picturesque snowmobile ride along the Circum-Baikal Railway.
Not to mention that this fairytale spot is also famous as the biggest ice-rink on Earth! In case you would like to take a break from the cold, we highly recommend paying a visit to thermal springs, where the temperature is stably kept at around 40 °C (104 °F).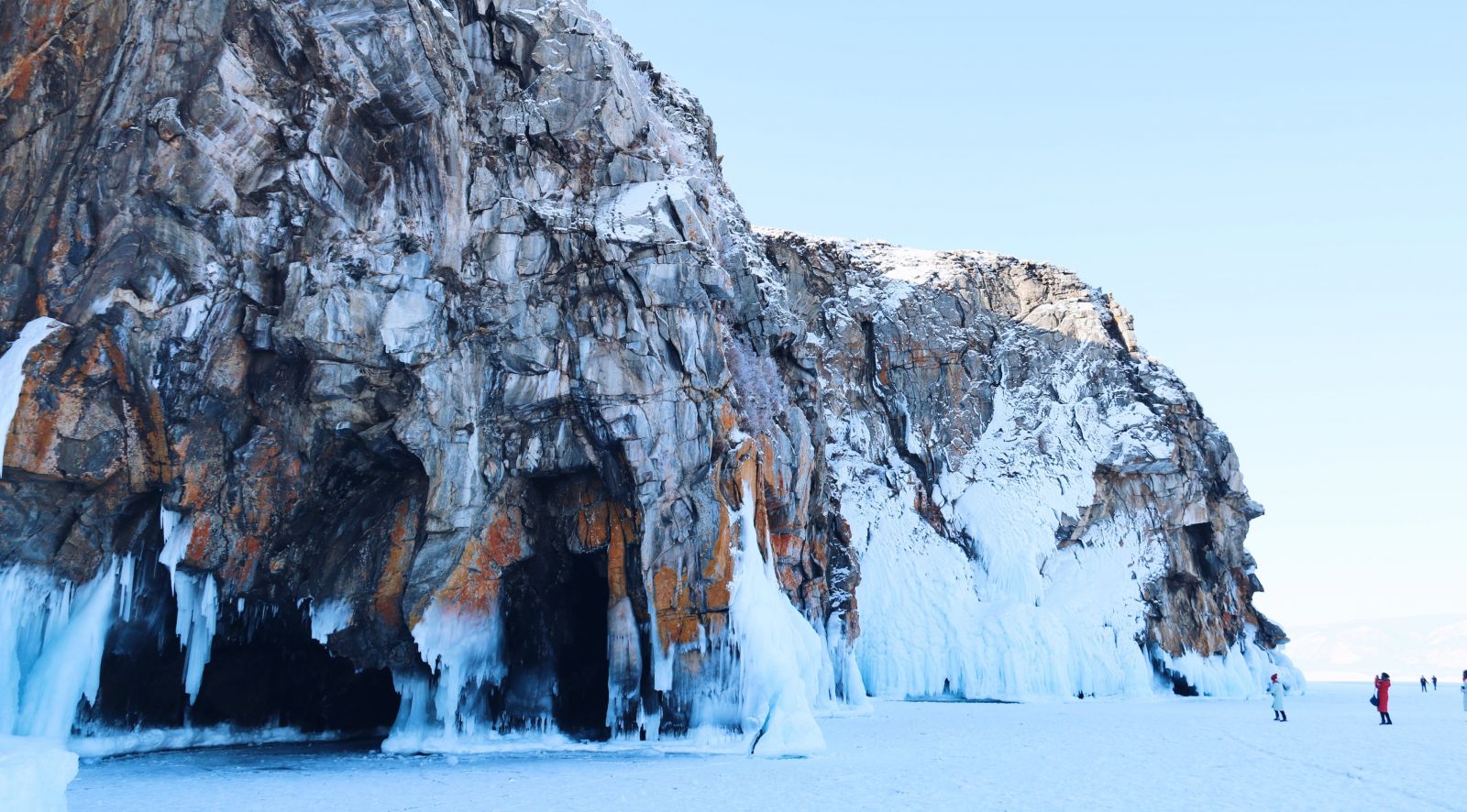 Another great advantage of Baikal winter trips is the lack of large tourist groups who are magnetic to the lake in summer. Thus the prices are also lower, so you can easily arrange a more budget-friendly journey.
Please keep in mind that winter weather can be unpredictable, so make sure to be prepared accordingly. Packing a pair of comfortable walking shoes, thermal underwear, warm clothes, and a raincoat is a must!
Baikal in Summer
If you'd like to catch more sunny days during your visit, think about coming to Lake Baikal in July - August, when the weather is comfortable for travel since this season boasts limited rainfalls. Interestingly, even though the water may still be quite crisp, this period is a high season for swimming!
What is more, curious summer travelers have an amazing chance to explore the lake from the waterside. Save some time to set off on a boat tour and appreciate the breathtaking landscapes of sapphire-blue waters with majestic mountains beautifully dominating the shore.
Going to extremes is not your thing, and you tend to spend your vacation in a more tranquil atmosphere? Then, a journey in spring or autumn, when the weather allows you to enjoy long peaceful walks without being bothered by the dazzling summer sun or biting frost of the winter.
All in all, there are so many wonders hidden at every corner, beautifully changing from season to season. So for those who want to make the utmost of their voyage, one thing is sure: miraculous Baikal deserves to be seen at least twice, in summer and winter! Believe us, a trip to this magical place will bring new surprises each time you go!
TIP:
The highest average temperature for the Lake Baikal area is 15-16 °C in July, and the lowest is -13-14 °C in January. If you'd like to catch more sunny days during your visit, think about coming to Lake Baikal in July - August, when the weather is the most comfortable for travel.
Looking for the smartest way to create your ideal itinerary and see Baikal Lake at its best? With the help of Russia tour builder, you can make all your dreams come true. Choose the cities you like, add all needed transportation, and spice up your route with some activities, turning your holiday into the expedition of a lifetime!