One of the most important components of traveling is getting to know the local culture, whether it is reading about authentic heritage or spending time at a local restaurant. Religion is greatly intertwined with the local culture as well, making it an important factor to get acquainted with while on a Russia tour.
Most popular religion in Russia
A country as big as Russia is home to an abundance of cultures as well as different religions. Russia's main religion is Orthodox Christianity; however, other religions, such as Catholicism, Protestantism, Islam, Judaism, Buddhism, and even Shamanism are professed as well.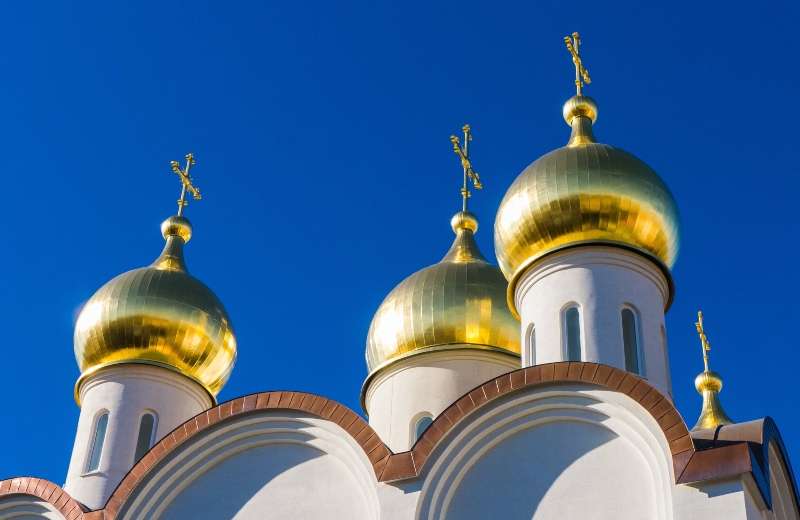 The second Russian religion by the percentage of the population is Islam, followed by Roman Catholicism and Judaism. Even though the vast majority professes one faith or another, a rather large group of people does not practice any religion.
Houses of worship
With Orthodox Christianity being the majority religion in Russia, there is an abundance of awe-inspiring Russian temples and churches for people to profess their beliefs in. Some of them are UNESCO-listed due to their exceptional value, for instance, the Architectural Ensemble of the Trinity Sergius Lavra, also known as The Vatican of Russia.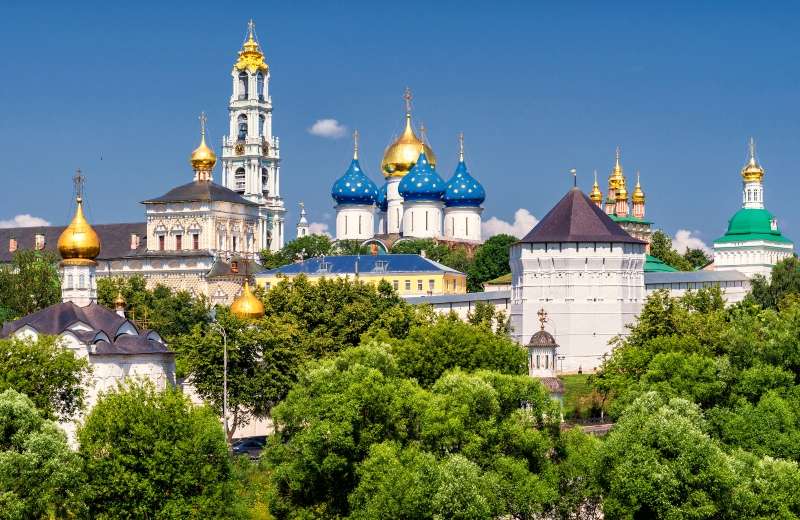 In addition to that, there are stunning houses of worship of other religions likewise, such as the Buddhist Temple Ivolginsky Datsan in Buryatia, the Grand Choral Synagogue in St. Petersburg as well as Moscow Choral Synagogue, or the Kul Sharif Mosque in one-of-a-kind Kazan.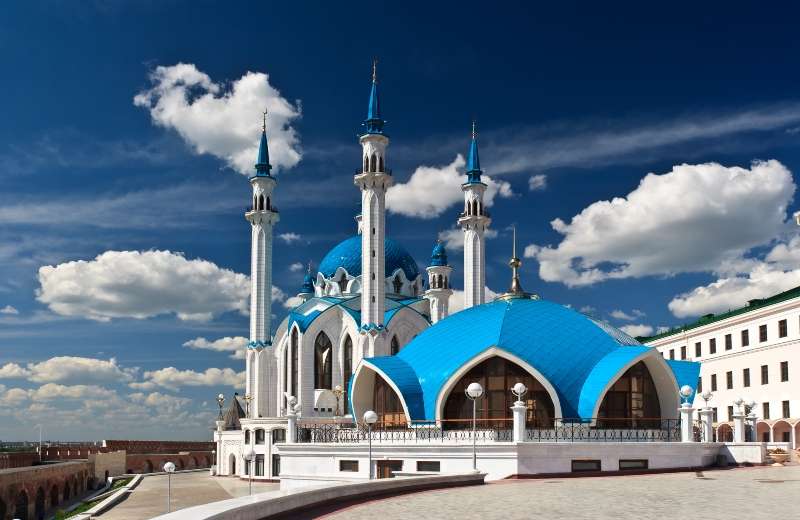 Must-visit religious sites in Russia:
The Holy Trinity-St. Sergius Lavra;
Kul Sharif Mosque;
Ivolginsky Datsan;
Cathedral of the Dormition;
Saint Seraphim-Diveyevo Monastery;
Yakovlevsky Savior Monastery;
Holy Trinity Cathedral in Pskov;
New Jerusalem Monastery of Resurrection;
St Basil's Cathedral;
Kazan Cathedral in St. Petersburg;
Saint Sophia Cathedral in Novgorod;
Church of the Savior on Blood;
Naval Cathedral of St. Nicholas;
Religious festivals and celebrations
Russians celebrate numerous religion-related events throughout the year. Some of them boast long-lasting traditions and even pagan origins, others follow the Russian Orthodox calendar. Locals have such well-known celebrations as Easter and Christmas as well; however, the festivities fall on a different day than for most of the world - according to the Russian Orthodox calendar, Christmas is celebrated on the 7th of January.
Another important event in Russia is the Christmastide, also known as Svyatki - a period from Orthodox Christmas on the 7th of January to Epiphany on the 19th. This is when people remember the old traditions and rituals, such as fortune-telling, singing, and even taking a plunge in the freezing water of a river. Russian Maslenitsa is also a very popular festivity, which is filled with games, costumes, and authentic ceremonies, providing great fun for the entire family.
When talking about celebrations in Russia, one must not forget to mention the the Russian New Year; it is actually one of the biggest festivities in the country! New Years is celebrated amid family members and friends while taking part in numerous authentic activities, such as decorating the Christmas tree, waiting for a visit from Ded Moroz (Grandfather Frost), giving gifts, and listening to the bells of the Kremlin chime before midnight. The tradition of toasting the people around you at midnight is believed to keep them close to you in the following year.
Plan your trip to Russia and visit the marvelous churches as well as religious sites of great significance for a one-of-a-kind travel experience in the multifaceted destination. Wondering how to visit several sites on one trip? Choose train travel and enjoy a safe and fast journey on Russian trains.