Wondering what the best things to do in magnificent Moscow are? There are surely plenty of activities to choose from, but here are five of the most exciting activities for you to add to your Moscow itinerary.
1. Visit Red Square
It goes without saying that Red Square is the heart and soul of Moscow and one of the most visited attractions in the city. Thus, most tourists who come to the capital of Russia for the first time tend to start their acquaintance with the city from this place. This incredible site represents the history of Russia. Red Square is surrounded by remarkable sites such as the Kremlin, where many years ago, the tsar family lived, and now it is the official residence of the Russian Federation president.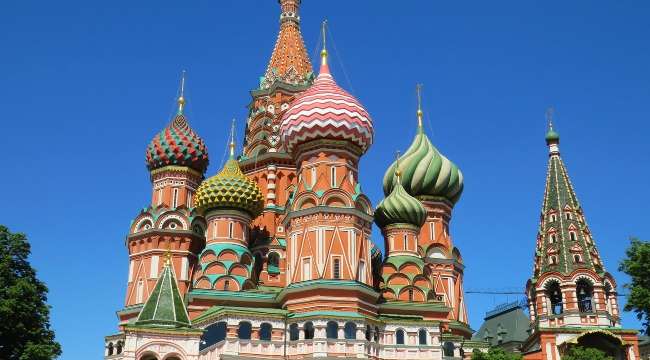 Another majestic site is St. Basil's Cathedral. It's an orthodox church that is also famous for being one of Russia's most popular cultural symbols. It captures all your attention by its magnificent combination of colors, patterns, and shape. This building will surely overwhelm you with its look. It is simply impossible to visit Red Square without taking a picture of its background.
But keep in mind there are so many things to do and places to visit in Russia.
Quick Russia facts:
Size: 17.13 million km²
Capital: Moscow
Population: 144.4 million
Currency: Russian ruble


2. Shop in GUM
The famous GUM is a large shopping mall with its facade overlooking Red Square. If you're into shopping, you'll definitely like GUM and its variety of exuberant boutiques. There you can find Russian souvenirs, which you can buy and later recollect all your best memories about Russia. But if not, that is okay. Most residents of Moscow and tourists come here to see its architecture and lavish interior. In any case, you will be surprised by this stunning building that has an incredible interior, and surely you're gonna be overwhelmed by this view. It was built between 1890 and 1893, so imagine being surrounded by this unbelievable architecture and be delighted by the history that lies upon it.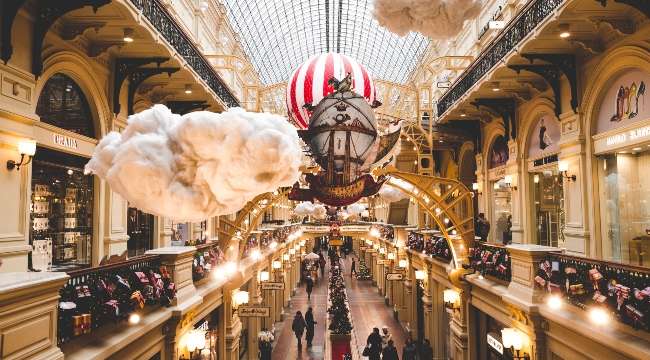 3. See Museums and Galleries
If you have a relish for art, then you'll be bemused by Moscow's museums and galleries. Doubtless, Tretyakov Art Gallery is a must to visit. It is home to a world-famous collection of works by renown Russian painters. Can you believe that the collection contains more than 130,000 exhibits? Exciting, isn't it?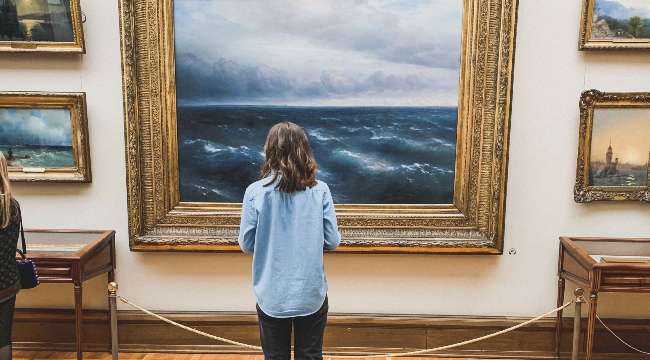 Another must-visit location is the Pushkin State Museum of Fine Arts. The expositions are exhibited in luxurious halls in the form of an antique temple. It consists of more than 700 thousand exhibits — paintings and works of art by foreign authors, casts from antique statues, collections of items from Ancient Egypt, and Ancient Rome.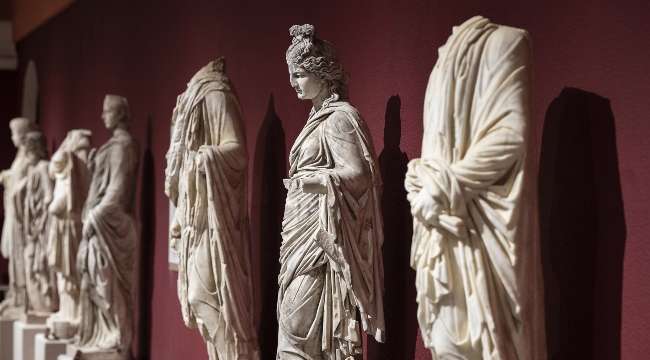 Another fascinating museum is the Memorial Museum of Cosmonautics. There you can find such captivating exhibits as samples of rocket and space technology, archival documents, and personal belongings of cosmonauts and designers.
4. Explore Moscow Metro
Many tourists consider the Moscow metro an attraction. And for a reason! The Moscow metro is one of a kind, and it proudly bears a title of a unique sight. Its stations are majestic, graceful, extravagant, and beautiful. It comprises 12 metro lines and 223 stations. The first stations were opened in 1935; they feature baroque architecture and art deco influences. As time went on, the other stations have evolved and got their modern style. That's why it is one of the best ways to travel through time. Dive into different historical periods just by traversing the stations. The Moscow Metro is something that no visitor should miss. And it's highly recommended to add to your Moscow tour.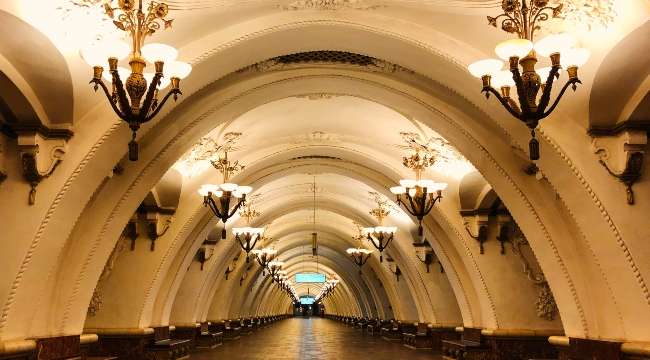 5. Take a Moscow River Cruise
Taking a river cruise might be your best decision. Curious why? Well, there are certainly some benefits. One of them is that there would be no crowd and you can enjoy all the wonderful places. Don't miss a chance to experience the city from the deck of a boat, away from the hustle of the city. The other benefit is that you have a chance to see many lovely places and sightseeing at a time. That is how you can save both your money and your time. What a memorable day it could be!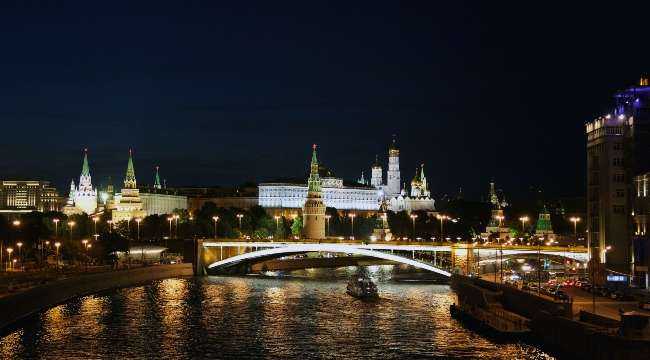 Moscow is such an incredible and diverse city. One moment you enjoy the modern business city, and by taking one step aside, you find yourself surrounded by stunning baroque architecture. A tour to Moscow could be filled with unforgettable experiences, outstanding activities, and warm memories. Don't miss your chance to get these fascinating recollections while in Russia, because this city has so much to offer. And in case you have some extra days to spend in Russia, make sure to visit other wonderful cities by train. Thus, the easiest way to get a ticket is to book online with Rail.Ninja. To find out more read Rail.Ninja review.