At Travel All Russia we're really passionate about Russia. Our travel destination specialists put lots of effort into creating well planned, high quality and great experience Trans-Siberian rail tours and vacations. The Trans-Siberian journey takes you through three countries, two continents and stretches right across Asia, bringing some of the most distant places of Russia, Mongolia, and China right to the window of your pleasant train seat.
We know that every traveler wants to choose the perfect tour for their Trans-Siberian adventure, therefore we have created our tour comparison that will help you to better understand the value we're offering with our premium tours.
Rank

Silver

Gold

Expedition

Type

Private

Small Group

Branded

Group size

Private for you
8 to 17 people
Up to 26 people

Duration

Flexible (15-23 days)
17-23 days
12-21 days

Departures

Flexible
Fixed
Fixed

Cabin type

1st or 2nd class
1st class on a private train car (detached at stops)
Cart class of your choice

Shower

At the hotels
At the hotels
Onboard

Meals

50% meals included
65% meals included
All meals included

Trains

Local trains
Same private car,
local trains
Private train

Hotels

Flexible
4*
5*

Airport transfers

Included
Included
Included

Touring arranged by

Firebird Tours
Firebird Tours
Rail Tour Company

Tour leader

Self-guided
Onboard
Onboard

Can cover countries

China, Mongolia
Mongolia
China, Mongolia

Entertainment

Inclusions possible
Inclusions possible
Onboard

Price

From $4.620
From $7.698
From $9.330
Small group Trans-Siberian Tours
Moscow to Ulan Bator Small Group Train Tours
The unforgettable experience of exploring Russia & Mongolia with the 17-day small group Trans-Siberian tour is our top offer.
Throughout the whole journey travelers are accompanied by a local tour director, travel in a group not bigger than 17 people and stay for several days in each destination to take in the local sights.
The tour offers premium accommodation on and off trains: nice downtown location hotels coupled with 1st class train cabins each solely for two people.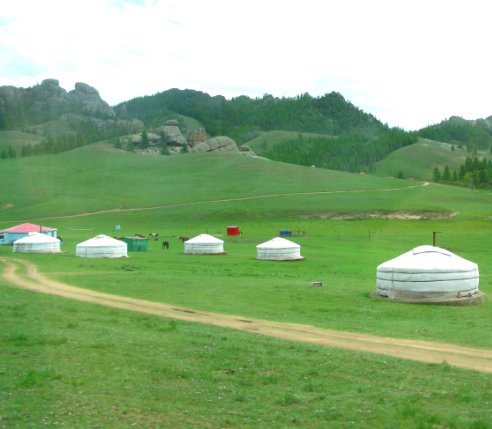 More importantly, all of the small group tour departures offer to travel in a new clean coach which is attached and detached to trains at the stops, giving the chance to travel in one same cabin throughout the whole journey.
The tour was tailored for travelers to enjoy the vacation to the fullest with convenient traveling, an affordable price and a program to enjoy the authentic Trans-Siberian by experiencing the endless wilderness of Russia and Mongolia. The highlight of the tour is spending 1 night at a traditional Mongolian ger camp. It is the perfect opportunity to enjoy the perfect stunning natural scenery and relax in wild nature. What's more, we're covering full visa processing & invitation services and taking care of all airport transfers with private drivers according to the itinerary, so that you don't spend your time worrying how to get to the required location. A 3-hour cruise on the deepest lake in the world - Lake Baikal is included as well.
Moscow to Vladivostok Small Group Train Tours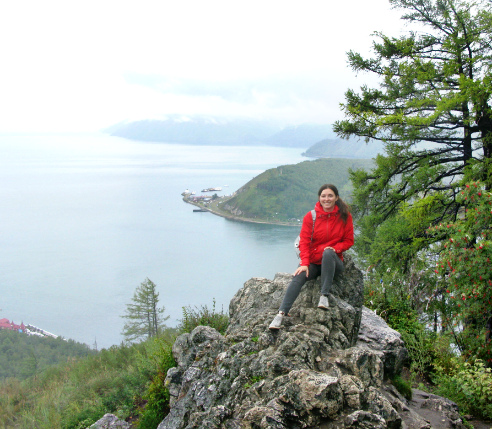 One of our most popular small group Trans-Siberian tours is a 20-day rail adventure from Moscow to Lake Baikal and Vladivostok. Again, several departures offer to travel in a private detachble train car for part of the trip. The group rail tour includes the more than 10 Russian cities: Moscow, Nizhny Novgorod, Perm, Ekaterinburg, Novosibirsk, Krasnoyarsk, Irkutsk, Ulan Ude, Khabarovsk, and Vladivostok.
The Moscow to Vladivostok Exploration rail tour was custom-made for travelers who are willing to explore Russia far and wide in a small group of travelers and includes Irkutsk and Lake Baikal.
Most of the travelers skip the Far East of Russia, however, this side of Russia including Siberia and the Urals gives travelers the utmost cultural, natural and authentic Russian experience. As such, a chairlift to a viewpoint in Baikal, a traditional Russian banya experience, and an adventurous guided tour of the Kungur ice caves in Perm are activities included in the tour.
Luxury Group Train Tours
Plus we offer a variety of luxurious Trans-Siberian group rail tours for travelers looking for top-notch comfort, high-quality service and lux compartments while exploring the Trans-Siberian route. We recommend taking group rail tours with the 5-star Tsar's Gold train and the 5+ star Golden Eagle Train, read more about them below.
Private Trans-Siberian Tours
Private Comfort Class Trans-Siberian Tours
For those who prefer traveling on their own instead of in a small group, we have planned 4 private rail tours: Private Trans-Siberian, Eurasian Capitals Trans-Siberian, Epic Trans-Siberian, and the 4-star Imperial Russia Classic tour.
The Private Trans-Siberian tour lets you explore three countries with a thoroughly planned and customised program, combining well-located hotels.
The Eurasian Capitals Trans-Siberian tour starts in the Venice of the North - Saint Petersburg and extends your journey from northwestern Russia all the way to China.
The Epic Trans-Siberian tour is planned for exploring the Russian far and wide and is the perfect fit for the active travelers. Apart from main popular landmarks, you will see the diverse and different side of Russia.
The Imperial Russia Classic tour is a 4-star Trans-Siberian journey with the private train from Russian Railways. The trip from Moscow via Kazan and Irkutsk to Mongolia's Ulan Bator to China's Beijing combines the fascinating destinations with private train settings. Traveling by the Imperial Russia train lets you visit many of the enjoyable historical and cultural attractions of the vast Russian Empire. The train is equipped with two elegant dining cars, large panoramic windows, comfortable seating and bath facilities for each suite.
Luxury Trans-Siberian Tours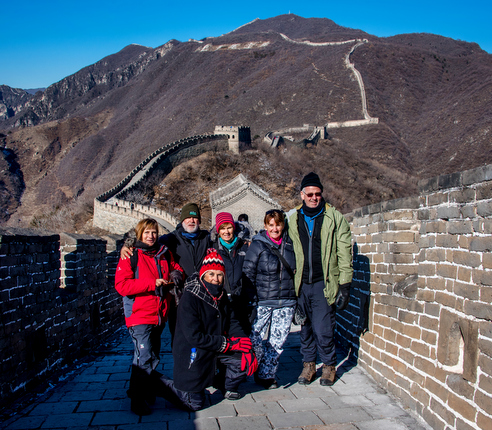 As mentioned previously, there are several luxurious train travel options on the longest rail route in the world.
The Tsar's Gold train is famous for its excellent service, enjoyable compartments and other facilities to make your journey a truly memorable one. In addition, a dedicated tour director and daily insights of Russian history, cultural and language are included. The whole tour is focused on a great experience and lets you travel in high comfort and fun while you explore Russia, Mongolia, and China.
The Golden Eagle Journey tour will let you enjoy the world's longest train journey with friendly staff, great train facilities, onboard entertainment, meals and explore the most interesting stops on special tours. You will be definitely impressed by your cabin that has en-suite facilities as well as the train's restaurant bar car. First-class service is included as a standard with personal cabin attendants that might look after your needs throughout the whole journey. The tour is designed to get an ultimate Trans-Siberian experience while you're able to enjoy 5-star luxury and quality of the private train.
To get a cultural insight, join the Naadam Festival tour in honor of the Mongolian celebration of national independence and the nation's rich heritage. The Naadam festival group rail tour takes you across Russia on the Golden Eagle Private Train to the heart of celebration in Naadam Festival. It is an outstanding combination of sports and arts. The festival is totally unique experience and it's only of its kind with the expression of nomadic culture. The core of the festival is three manly sports - the archery, man wrestling, and horse racing, however, it includes main elements of arts, singing and live performances. The festival is held in the summer but what's more, you will get to experience all the main Trans-Siberian tour highlights with distinct nature of Russia, Lake Baikal, and unique local Russian towns.
Some travelers prefer going on rail tours from Russia to Central Asia to discover the Silk Road - an ancient route network that was for centuries considered as the connection between Eurasia, East and West. The 13-day Silk Road Short tour takes you from remarkable Moscow to the capital city of Kazakhstan, Almaty, while enjoying all the luxurious facilities of the Golden Eagle Train. The longer version, the 21-day Silk Road Classic tour, covers the route from Moscow to Beijing via the extraordinary countries of central Asia.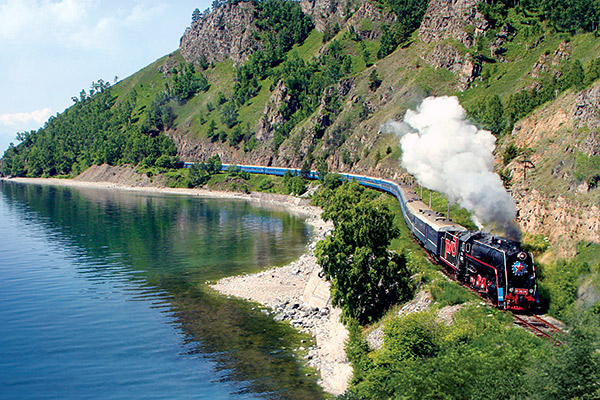 All in all, we have well-planned tours for different kind of travelers that are willing to explore the outstanding Trans-Siberian route with different kinds of needs and wants, however, if there is any specific request from you, our travel destination specialists are welcome for any kind of request regarding your Trans-Siberian adventure.