Get best rates and value with our popular Small Group Trans-Siberian tour and don't miss out on our complimentary flights special that includes free airfares to Russia from major hub airports including New York JFK. Hurry! This is a limited time and space offer.
Top picks from Travel All Russia
Volga River
Moscow
Uglich
Yaroslavl
Kizhi Island
Saint Petersburg
Set sail on the Volga Dream Gold cruise and see the best of genuine Russia. SPECIAL OFFER: pick one of 2019 departure dates and get 5% off.
Trans-Siberian
Moscow
Kazan
Ekaterinburg
Irkutsk
Ulan-Ude
Khabarovsk
Vladivostok
COMPLIMENTARY VISAS Set off on a 19-day journey to remember and cross the vast expanses of Russia from Moscow to Vladivostok. Explore Trans-Siberian gems and take in the beauty of authentic Russia during guided city tours and included activities.
Two Capitals, Golden Ring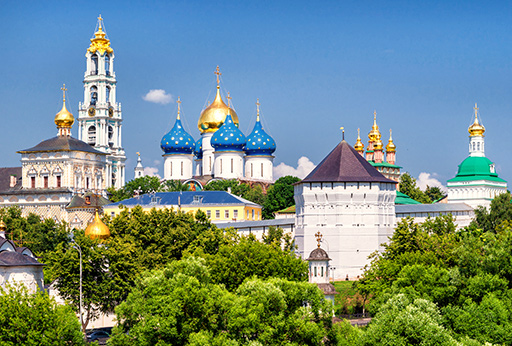 Moscow
Sergiev Posad
Suzdal
Saint Petersburg
COMPLIMENTARY VISAS
Combine your premium experience of Moscow & St. Petersburg with a visit to the heart of ancient Russia, the Golden Ring. Bimonthly guaranteed departures.
Related blog posts: